Shaun Murphy stuns Ali Carter to reach snooker's UK Championship final in York
Shaun Murphy overcame a four-frame deficit to beat Ali Carter 9-8 and book his place in the final of the UK Championship
Last Updated: 09/12/12 12:30am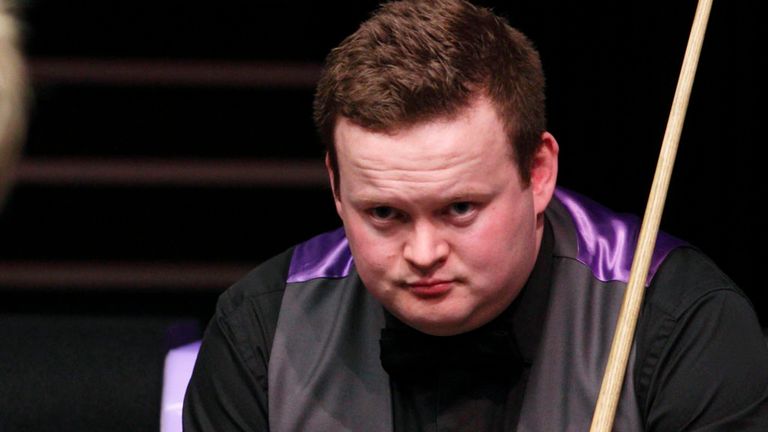 Carter, who led 5-3 at the interval, extended his lead to 8-4 and needed just one of the final five frames to reach the UK final for the first time.
However, the 30-year-old Murphy levelled matters with breaks of 76, 49, 105 and 78 before winning a tense decider that could have gone either way.
Carter led the 17th frame 32-0 before his opponent sealed the victory with breaks of 39 and 29 to set up a final with Mark Selby.
Murphy won snooker's second most important event four years ago and for the second match in a row needed to survive a final frame decider.
In Thursday's quarter-final he edged out teenager Luca Brecel 6-5.
Murphy said: "There was no hairdryer from the coach. We just had a chat. In the first session, Ali played really well. He didn't lose the match - I won it. I honestly can't believe I've won it.
"I've been further behind in matches before, but in a UK semi-final that's got to be my best five frames ever.
"I'm able to see the funny side of things now rather than banging my cue on the table. I can hold myself together now in a way the great Paul Hunter used to.
"The fact that I've got Saturday off before the final really helps. I'm going to go home, do some washing, and watch the two Marks [Davis and Selby] suffer."
An emotional Carter said: "Shaun played unbelievably - I was in complete control the match. Full credit to Shaun, I can't really be too hard on myself. I'll be back."