Elite League Speedway: SCB investigate Belle Vue's postponement with Poole
The SCB have launched an investigation over Belle Vue's decision to postpone their meeting with Poole Pirates on Monday.
By Graeme Bailey - Tweet me: @graemebailey
Last Updated: 01/05/13 7:30pm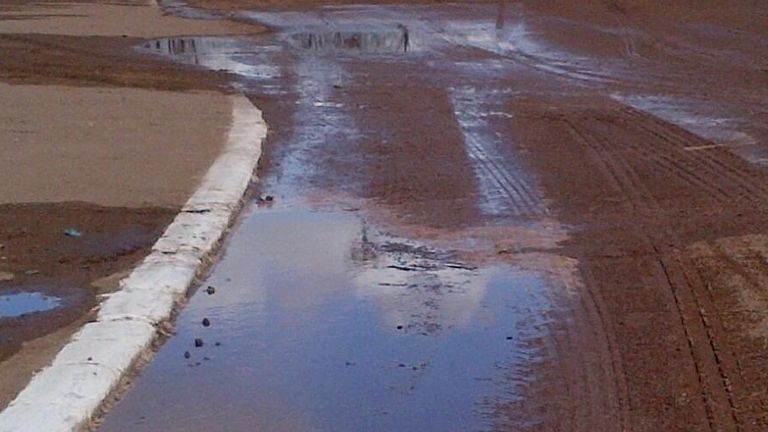 A decision was made in the afternoon to call off the Elite League meeting, with Belle Vue reporting a burst water main was the reason.
They Tweeted: "Meeting v Poole postponed due to burst water pipe which has caused flooding on the 2nd bend."
After Belle Vue's decision a number of comments and photos were posted on Twitter and internet forums, querying the incident - the SCB made their own track inspection and have issued a statement confirming they were looking at the matter 'with a view to holding an SCB Disciplinary Tribunal in the very near future.'
The SCB statement read: "Subsequent to the early afternoon postponement of this Meeting it was widely queried by Riders, Officials and Spectators, by various means, with the Speedway Control Bureau.
"Due to the nature of the comments made, the SCB's Manager, Graham Reeve deemed it appropriate for a local Referee to visit the Stadium to make an Inspection.
"Arrangements were quickly made and Darren Hartley arrived at the Stadium just before 5pm to make the said inspection.
Tribunal
"Now at this stage based upon substantial photographic evidence in the SCB's possession and statements already made makes it wholly appropriate for a full investigation to be made concerning this postponement with a view to holding an SCB Disciplinary Tribunal in the very near future.
"All persons involved or affected will be asked to make a Statement and these, together with other evidence will determine if an SCB Tribunal is necessary.
"In the meantime The Speedway Control Bureau would like to express their apologies to fans and others who may not have heard the news of the postponement and on a mild, sunny Manchester evening turned up to find the Meeting postponed."
Belle Vue have admitted that the postponement was wrong and issued their own statement through Chief Executive Officer David Gordon.
"Belle Vue Speedway Club sincerely apologise to our supporters and staff, Poole supporters, riders, promoters and staff for the cancellation of Monday night's meeting.
"The decision to postpone the meeting was the wrong one but was made, for what was believed at the time, for the right reasons.
"Clearly after further investigation this has proved to be an error of judgement made in the heat of the moment and is regretted. For that we are genuinely sorry."
World champion Chris Holder added to the debate on his Twitter account, suggesting Belle Vue called off the meeting due to the fact some of their riders would be missing.
He Tweeted: "So magic miss flight, we get fined, race and lose... Belle vue boys miss flight cancel meeting... Okkkkay"