Freddie Lindgren will get a testimonial from Wolverhampton Wolves next season
Freddie Lindgren has confirmed he will be back in Wolverhampton colours for a testimonial year with the club in 2013.
Last Updated: 21/10/12 4:25pm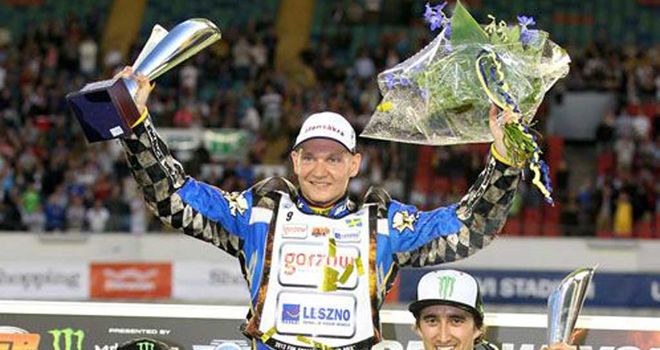 The Swedish Grand Prix star will be celebrating a decade at Monmore Green with a benefit meeting at some stage during the season.
Lindgren said: "It feels good to be know I'll be back next year. I had a long meeting with Chris (Van Straaten) and decided to stay for another year with Wolverhampton.
"We really want to get things a lot better for next year so we can get back to winning ways. Ten years is a long time and I am very proud to have stayed with one team for so long.
"It's very early stages of planning for my testimonial at the moment. I'll sit down with the committee over the winter and see what we can come up with.
"It's been great riding here for the last 10 years. Wolverhampton is like a second home for me now."