No worry for Murray
Andy Murray's confidence should be the only thing dented by his three-set defeat to Novak Djokovic.
Last Updated: 08/11/12 10:49am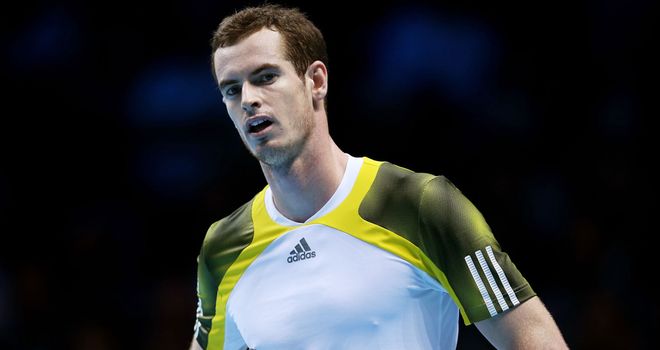 Andy Murray's confidence should be the only thing dented by his defeat to Novak Djokovic, with qualification hopes still in his hands.
While the permutations are complicated, as always at the O2 Arena, the Scot's chances basically come down to winning his final match, with a straight-sets win over Jo-Wilfried Tsonga likely to be enough to see him progress.
Sky Bet still expect him to do so, offering 5/2 for a group stage exit (before suspending as they spend the night working out the qualification variables), but he has drifted out in the outright betting from 5/2 to 3/1, while favourite Djokovic has been cut from 2/1 to 5/4.
Encouragement can be found in Murray's impressive head-to-head record against the Frenchman, leading 6-1, having won their last five meetings with his only defeat coming back in 2008.
A Berdych win over Djokovic would certainly complicate things but the Serb leads their head-to-head overwhelmingly at 10-1, so it would take some serious complacency for an upset to occur.
Benefits
Without getting too far ahead of ourselves, a semi-final meeting with Federer looks likely to be on the cards, with the 17-time Grand Slam champion seemingly showing the benefits of his rest in beating Janko Tipsarevic in his opener.
The world No 2 will renew one of the most one-sided rivalries in sport when he faces Ferrer on Thursday, having won all 13 of their meetings and losing just three sets in total.
Ferrer may be on a 11-match winning run after claiming titles in Valencia and Paris but Barry Cowan, who has picked the correct winner in four of his six Sky Bet charity bets and the right set score in three, will be with the masses in backing a 2-0 win for the Swiss star.
There are still concerns, though, as to whether he is in peak physical condition after a tiring campaign, with the 31-year-old admitting he appreciated the Tuesday start in order to feel ready to return to action.
While benefiting his early-round performances, the later start will surely serve as a disadvantage come the knock-out stages, with successive matches on Saturday, Sunday and Monday if he goes all the way.
However, all eight players are likely to be battling with their own various niggles after another relentless campaign and Federer's game is best suited to managing the schedule, keeping the points shorter and dictating the play with his aggressive approach.
For me, only Juan Martin del Potro had a chance of upsetting the big three but will do well to make the knock-out stages after going down in three to Ferrer.
Yet again the season-ending show-piece will be decided by which player has enough left in the tank to produce their best tennis come Monday's final, but war wounds have been hard to spot so far with high standards maintained all round.
While the World Tour Finals has witnessed its fair share of surprise finalists and even winners, it would be a major shock if anyone other than Djokovic, Murray or Federer is being doused in confetti come Monday night.