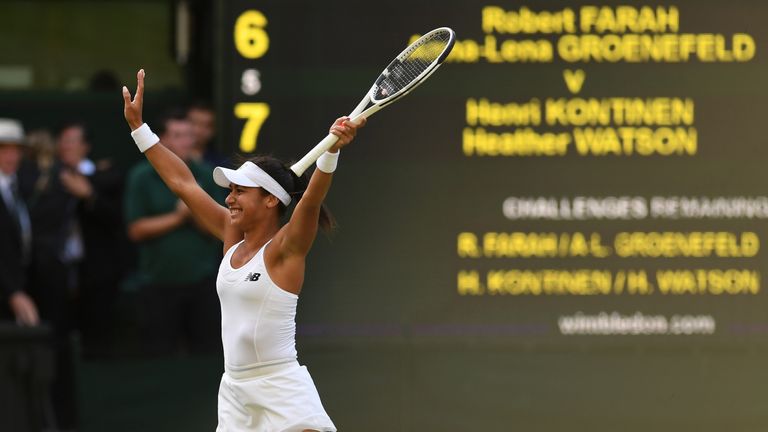 Heather Watson, who has been upheld as the future of British women's tennis since winning the Junior US Open in 2009, has shown this season she is on the brink of coming of age.
The going has been rough for Watson, since - as a plucky 17-year-old - she won her maiden slam at Flushing Meadows. 
Watson's parents had eschewed the LTA in her tennis education, sending the Guernsey-born player to Nick Bollettieri's Tennis Academy in Florida aged 12, and the results spoke for themselves: a junior Commonwealth gold in 2008, US Open champion the next year and a third-placed world ranking.
Her rapid ascent was well-documented and, along with Junior Wimbledon Champion Laura Robson, Watson was swiftly branded a future star of the game, gifted with outstanding footwork and athleticism.
A win in Frinton in 2009, her inaugural ITF title, only served to confirm that a meteoric rise was underway, but commentators and the public seemed to forget just how tricky the senior tour is to crack, and such expectations were always unrealistic.
Her first WTA title at the HP Open in 2012 clinched the British No 1 ranking, but was swiftly followed by a series of injuries and a debilitating bout of glandular fever.
Coupled with Robson's recurrent wrist issue, Britain was forced to wait for either of its rising stars to realise their potential.
Watson's last couple of seasons have produced some spectacular highs, but also showcased some of the inconsistencies of her early days.
Last summer, she came within two points of victory against the all-conquering Serena Williams in the third round of Wimbledon, bringing the nation to a halt with a fearless display of ball striking.
And yet, just twelve months later, Watson fans were forced to watch through cracked fingers as she was eliminated by Annika Beck in three sets.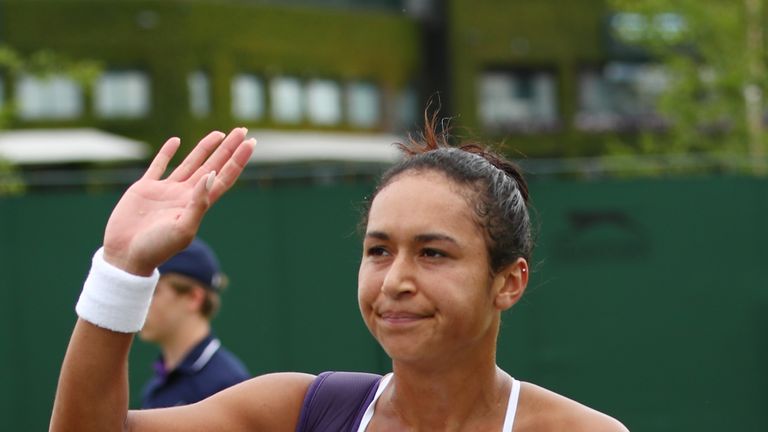 On her day, Watson is a force to be reckoned with, but it is the battle against herself, rather than between the tramlines, which often thwarts Britain's No 2.
Now, the tide appears to be turning. Watson ended last season ranked 54th in the world, and - although she has since dropped to 78 - there is a sense that the pieces are coming together, and that we are seeing the most complete, threatening and composed version yet.
The Briton is Wimbledon mixed doubles champion with Finland's Henri Kontinen and is fresh off the back of a WTA final in Hong Kong, where she partnered close friend and compatriot Naomi Broady.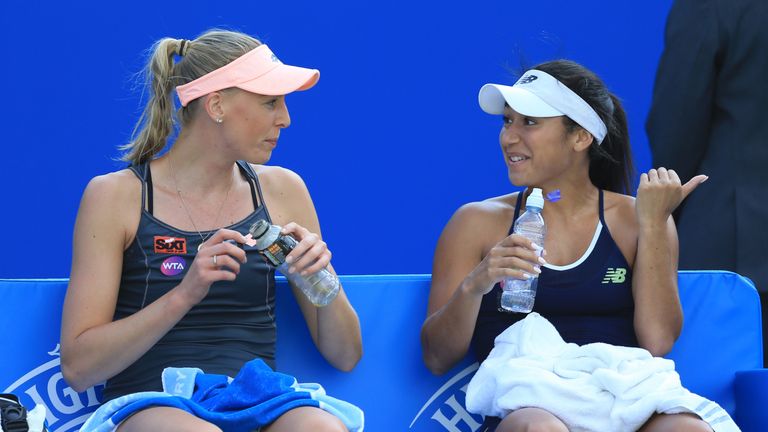 Watson has not beaten a top 100 player since June, but she is beginning to progress through WTA draws once more and her results in Hong Kong suggest confidence is returning.
Reaching the final with Broady was heartening enough, but she also overcame a 4-1 deficit in the second set against Marina Erakovic in the singles, before clinching the match with a tie-break. A past model of Watson, less assured than the Grand Slam holder we are increasingly seeing, might have faltered.
Her evident enjoyment of the Wimbledon experience was impossible to overlook, and her delight at reaching last week's final with Broady was similarly apparent as she beamed her way through each change of ends.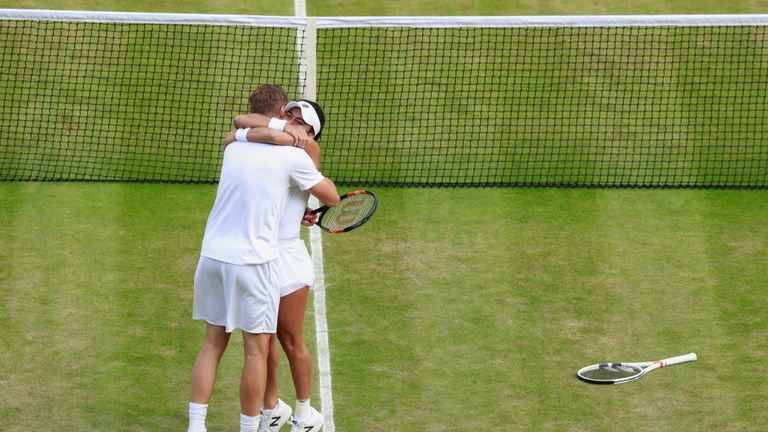 With few rankings points to defend over the coming months, Watson will continue to enjoy access to high-level events, at which she will arrive with the senior tour big-match experience she has lacked in the past, and - crucially - the knowledge that she has overcome injury, illness, and turbulent times in the process.
There is something of a renaissance occurring within British tennis, with Johanna Konta in scintillating form, Dan Evans playing the tennis of his life and Kyle Edmund scaling the upper echelons of ATP rankings.
Britain may soon have a world No 1 in the form of Andy Murray. This, perhaps, alleviates some of the pressure that has heaped upon Watson, who can focus on continuing to build on her recent momentum and consistency.
Hong Kong, Wimbledon, and a regained spring in her step. There is no doubt over her physical game; what's exciting are the hints that she will soon have the mental prowess to back it up.
You can watch Chelsea v Man Utd, plus England's tour of Bangladesh and the US Grand Prix on Sky Sports. Upgrade now and enjoy six months at half price!