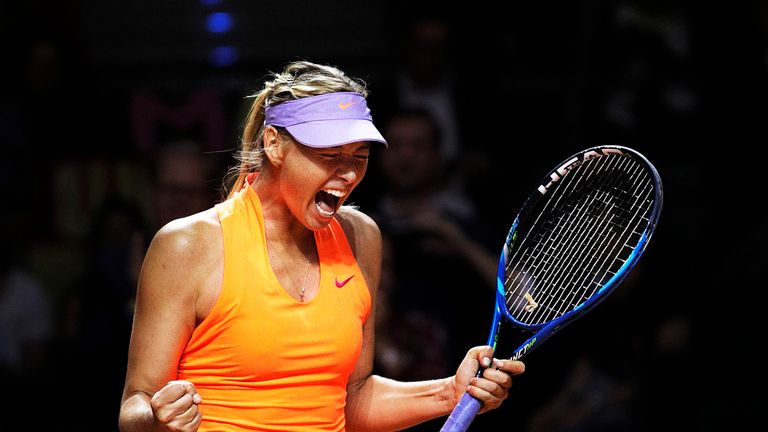 Former Wimbledon champion Maria Sharapova says she will not request a wildcard into this year's championships and will attempt to qualify instead.
The 30-year-old returned last month from a 15-month doping ban, but has not yet managed to earn a high enough ranking to enter directly into the main Wimbledon draw.
That prompted speculation that Sharapova may be handed a wildcard into the year's third major, but she revealed on her website that she has decided to take the decision out of organisers' hands.
The 2004 champion is currently ranked 211 in the world, below the cut-off for direct entry, but her first-round win at this week's Italian Open means she is assured of a place in the qualifying tournament, played a few miles away from Wimbledon.
Writing about her planned grass court schedule, Sharapova said: "A few months ago, I received a wild card offer from Birmingham, one of my most memorable tournaments as a young player.
"I am so grateful and excited to be playing this event again!
"Because of my improved ranking after the first three tournaments of my return, I will also be playing the Wimbledon qualifying in Roehampton, and will not be requesting a wildcard into the main draw.
"I have already started getting treatment on the injury I sustained a few days ago in Rome, and will begin my preparation as soon I get better."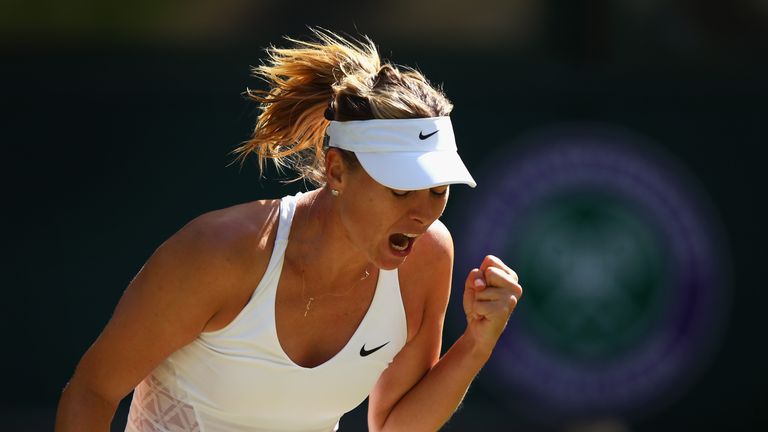 Sharapova was controversially denied the chance to return to Grand Slam tennis at the upcoming French Open when the French Tennis Federation this week decided against offering her a wildcard either into the main draw or into qualifying.
Wimbledon's wildcard committee meets on June 20 but Sharapova has backed herself to come through the preliminaries.
The Roehampton qualifying tournament is ticketed for the first time this year and Sharapova will have to win three matches if she is to reach the main draw.
Sharapova would have needed to reach the semi-finals in Rome if she was to climb high enough to gain a spot automatically, but she withdrew during her second round match against Mirjana Lucic-Baroni after injuring her left hamstring.