Tennis: Andy Murray has hit out at the ATP's modification in time rule
US Open champion and Olympic gold medallist Andy Murray has hit out at the ATP's subtle modification in the time rule.
Last Updated: 05/01/13 12:59pm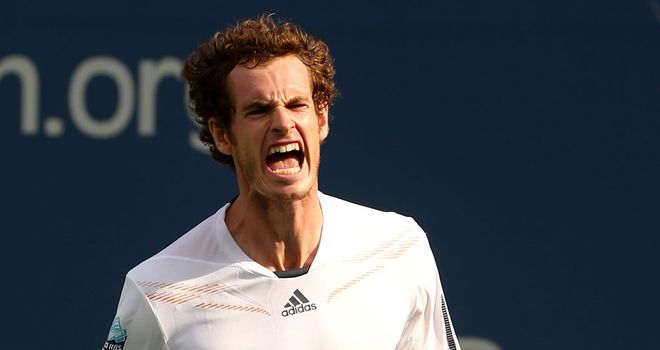 The move - which came into force in the first week of the season - has been made in order to crack down on players who take too long between points, but has already sparked criticism among some top names.
The Association of Tennis Professionals, which runs the men's tour, have made the alteration to the rule so that umpires are given greater authority to enforce punishment.
Players who take too long preparing to serve, choosing the right ball and tug at their shorts incessantly are being targeted by the tennis authorities.
Several players have been at the receiving end of the new strict enforcement while British No.1 Murray believes the time allowed to players between points should be increased from 25 seconds to 30.
He said: "I like that there is a time violation in there. I think it'll be good, but I think starting off with 25 seconds at the beginning was a bit too much, because players just aren't used to playing at that pace."
The rule change mean an umpire can now warn a player that gets close to the limit. The penalty for a second and all subsequent violations of the 25-second rule by a server is an automatic fault, and a point penalty for the receiver.
Previously, the penalty for multiple violations was a point, although it was rarely invoked.
"It's the same rule, the 25-second rule. It's just giving the chair umpire a tool to enforce the rule," ATP supervisor Thomas Karlberg said.
"In the first week, we have been helping the guys during changeovers telling them you have to speed up to make it in time and before the match telling them what is going to happen. If they pass 25 seconds, they get hit."
The amended rule only applies to ATP World Tour and ATP Challenge Tour events, but its enforcement is likely to eventually spill over to the four Grand Slam tournaments which have a tougher, 20-second rule.