Rafael Nadal hopes his knee will stand up to competitive tennis his week
Tennis great Rafael Nadal admits he could be vulnerable to an early defeat when he returns to action this week.
Last Updated: 06/02/13 10:52pm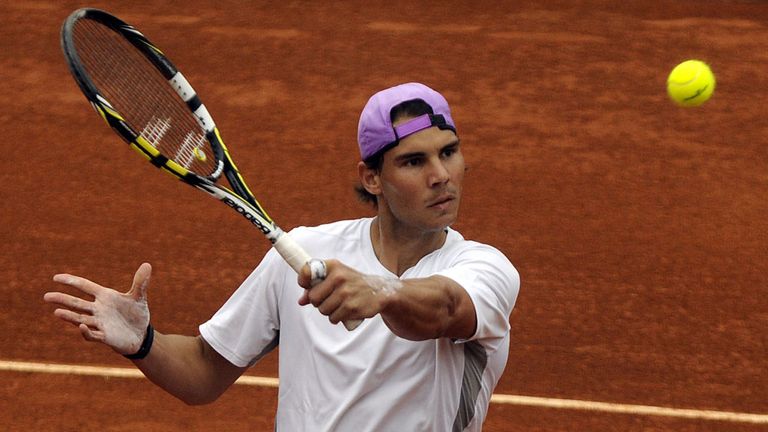 The Spaniard is an 11-time Grand Slam champion but the 27-year-old has been on the sidelines with knee trouble since he was upset by Lukas Rosol in the second round at Wimbledon last June.
He makes his eagerly-awaited return to the circuit at Vina del Mar in Chile this week on the clay surface upon which he is notoriously hard to beat, and is set to begin his singles campaign on Wednesday.
Nadal said: "Of course I still feel pain in the knee that sometimes stops me from playing but you have to start some time.
"I am here to try and give my best, and hope that the knee comes through it.
Less aggressive
"Undoubtedly, the clay surface is a little less aggressive on my knee. My aim is to compete courageously and hopefully the knee will stand up to it.
"There is always the possibility that I will lose in the first round after so many months without competing."
Nadal's numerous memorable clashes with Roger Federer have lit up tennis over the last decade and Federer is delighted that his old rival is returning to the fray.
"Can't wait to see him back playing again," said Federer. "The sport will be all the better for it.
"As far as I am concerned, he will still be as difficult to beat as ever."