French Open director Gilbert Ysern happy with Roland Garros plans
French Open tournament director Gilbert Ysern remains convinced plans to redevelop Roland Garros will go ahead.
Last Updated: 25/05/13 9:17pm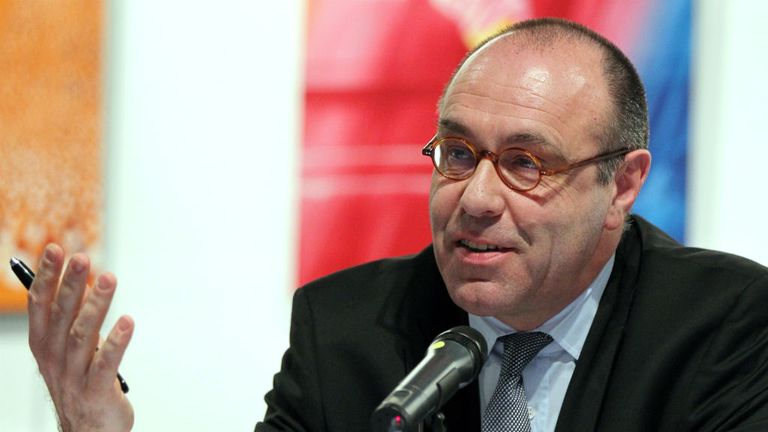 The French Tennis Federation (FFT) announced two years ago that it was committed to redeveloping the current site of the French Open, which was built in 1928, rather than moving out of the centre of Paris to a new venue.
However, plans were thrown into doubt in March when an administrative tribunal found in favour of three local associations.
They claimed the redevelopment would harm the environment because it involved expanding the cramped site into the neighbouring botanic gardens, with their historic glasshouses.
Now, a new agreement has been signed between the FFT and the city and the building permit is expected to be filed in two months' time with plans tweaked to try to earn the backing of the local associations.
Good Project
Director general of the FFT, Ysern said: "We are, together with the city of Paris, really convinced that our project is a good one.
"Of course, it's good as far as we are concerned because it serves our interest and it really addresses our concerns and all our needs will be met with these new facilities.
"But we also know that this project is conducted in whole respect of whatever needs be respected, be it French law, be it the environment, be it the architecture.
"We are in a gorgeous place that is part of Paris and it bears a lot of history.
"All of this is 100 per cent respected in our project, so we don't see why and how in the end we could not be allowed to develop that."
The main changes will see the primary show court, Philippe Chatrier, largely knocked down and rebuilt, with the addition of a roof that will mean night sessions in Paris for the first time.
The bullring-shaped Court 1 will be knocked down and a new court built in the botanic gardens, although none of the historic glasshouses will be affected and the court itself will be surrounded by new glasshouses.
The expansion will add an extra 3,900 square metres to the site, with an emphasis on green spaces, and, although the number of courts will actually reduce by one, a new training centre will provide practice space for players.
Current plans are for work to begin in 2015, with the garden court completed in 2017 and Chatrier, which will be redeveloped around the French Open, a year later at a total cost of 340million euros.