Wimbledon: Andy Murray insists Rafael Nadal's exit is 'surprising' but not important
Andy Murray insists Rafael Nadal's shock first-round exit from Wimbledon will have no bearing on his own approach.
Last Updated: 26/06/13 1:57pm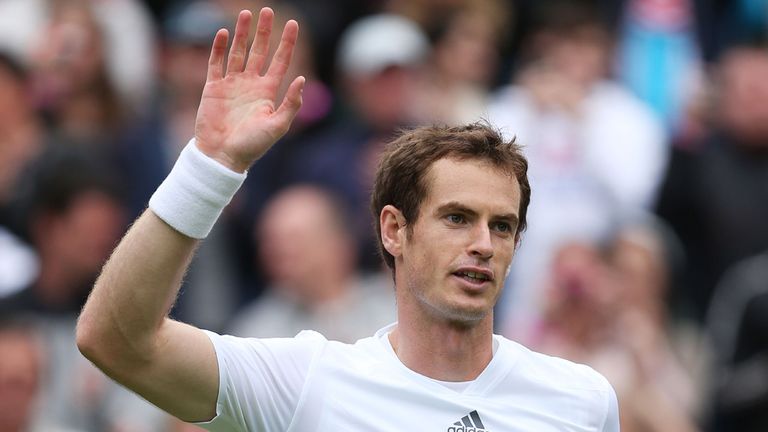 While Murray was business-like in his 6-4 6-3 6-2 defeat of Benjamin Becker, Nadal was stunned, losing in straight sets to Belgium's Steve Darcis, a player ranked 135th in the world.
With one former champion out of the way, Murray said: "It's pretty irrelevant right now but it's obviously surprising.
"But the consistency that Rafa, Roger and Novak (Djokovic) have shown in the slams over the last five or six years, it's going to be almost impossible to keep that up forever.
"I didn't see any of the match, obviously, because I was playing. But, yeah, it's a surprising loss."
"As a fan of tennis, it's probably disappointing that he's out because he's a fun guy to watch, and he brings a lot to the tournaments that he plays in. He's one of the best players that's ever played, so it's a shame in that respect.
"But I'm not here to worry about all of the other players just now. I have to focus on myself, my matches, try to take care of them one at a time."
Murray was happy with his performance against Becker, saying: "It was a good start.
"He's a tough player. I thought it was a pretty high standard match, apart from a few games in the middle of the first set. We had a lot of good rallies. He served well for the first couple of sets."