Wimbledon: Sabine Lisicki unfazed ahead of surprise women's final with Marion Bartoli
A new name is certain to be engraved on the Wimbledon winners' board after the women's final on Saturday.
Last Updated: 06/07/13 3:18pm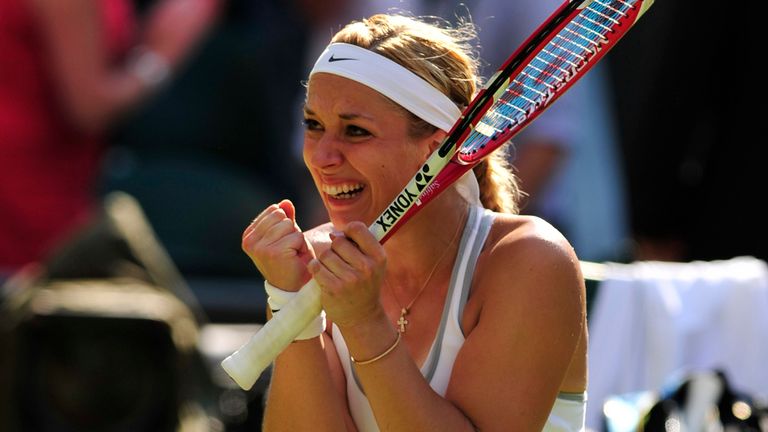 The duo comprise one of the most surprising final line-ups in grand slam history. Even though they have reached the latter stages at the All England Club before, both were big outsiders at the start of the tournament.
Such a low pair of seeds reaching the final is an extremely rare occurrence. Bartoli was also involved the last time two players from outside the top 10 faced-off for a grand slam title - at Wimbledon in 2007.
However, her opponent on that occasion was Venus Williams, who had already won five major titles, while neither Frenchwoman Bartoli nor Germany's Lisicki has taken one of tennis' biggest titles before.
Lisicki, who came through an epic semi-final with last year's runner-up Agnieszka Radwanska, has never seemed fazed by the Wimbledon show courts and is relishing the chance to fight for the title.
"It's something I've been dreaming about since I was a little girl. I just can't wait to play Saturday," Lisicki said.
Dream
"The first time I came to Wimbledon I fell in love with it. It was the place I always wanted to play at. It was always a dream to play on the Centre Court and win the tournament."
Lisicki goes into the contest as the favourite having knocked out top seed Serena Williams and fourth seed Radwanska - the two players who played in the final last year.
Bartoli has had a much easier run to the final but looked to be in superb form in her last-four clash, thrashing 20th seed Kirsten Flipkens for the loss of just three games.
She was tabbed as a potential finalist ever since the exits of Maria Sharapova and Victoria Azarenka opened up her half of the draw and she admits she has felt a big difference in expectations compared to her 2007 run.
"The last time I was so young. Every time I came out on court during the tournament I was the underdog and this time it has been totally the opposite," Bartoli said.
"I think I've been able to deal with the pressure really well and keep improving throughout the championships and keep playing better."
A win for the unorthodox Bartoli would also firmly establish her has the most successful player since Monica Seles to hit with two hands off both sides, while Lisicki would become the first German woman to win a grand slam title since the legendary Steffi Graf.
Before Wimbledon, Sky Sports' Raz Mirza spoke to Wimbledon finalist Sabine Lisicki about her love of grass-court tennis.