WTA Dubai Duty Free: Venus Williams claimed her first tournament success in 16 months
Venus Williams crushed Alize Cornet 6-3 6-0 to win her first title in more than a year at the Dubai Championship.
Last Updated: 22/02/14 7:10pm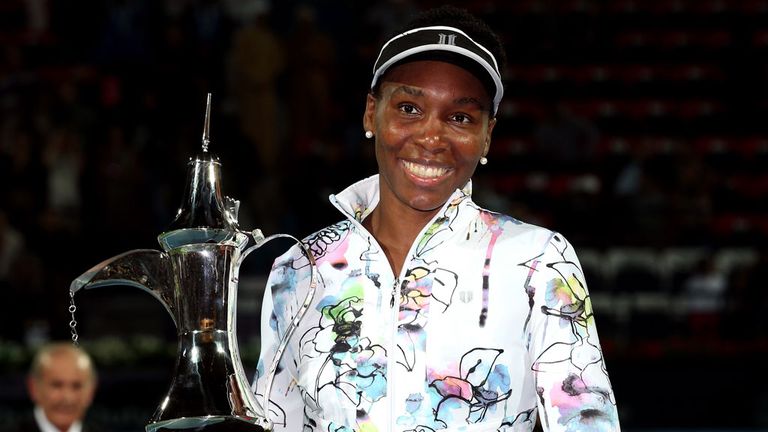 Williams gained entry to the tournament thanks to a wildcard after falling out of the world's top-40 but proved there is still life in her 33-year-old legs.
Cornet had beaten Venus' younger sister Serena in the semi-finals but there was little likelihood of a follow-up for the Frenchwoman, who lost 12 of the last 13 games.
Venus has struggled for form since returning from a career-threatening immune deficiency virus two years ago, but did not drop a set in five matches this week.
"It's great to be back," she said. "I have continued being able to practice, and I have been getting healthier.
"It hasn't been easy. I have to thank the tournament for a wild card, and my family and Serena for encouraging me. They all kept me up when I was down.
"I'm not looking to do anything I did in the past because I already did that. I'm looking to improve and be a better, smarter Venus."
Williams has now won three Dubai titles in succession, having not been able to play since her wins in 2009 and 2010.