Wimbledon 2014: Heather Watson should 'sensibly attack' Angelique Kerber on Thursday
Barry Cowan says Brit must take balls early against ninth seed
By Barry Cowan
Last Updated: 26/06/14 11:30am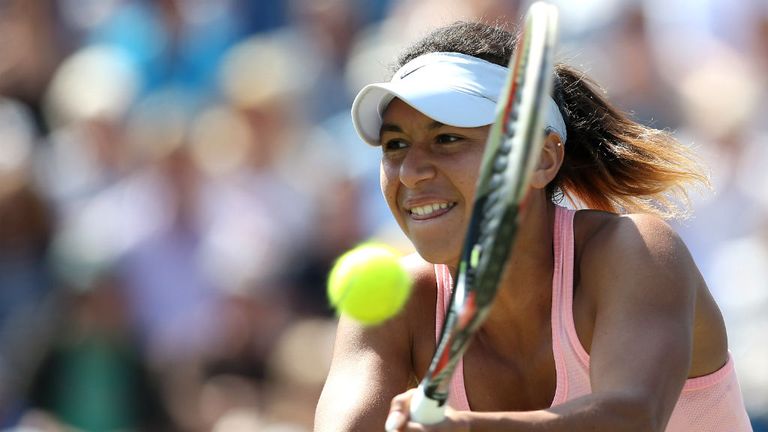 Heather Watson is going in the right direction, not just with her ranking but also with the way she is playing her tennis.
Heather will have to be sensibly aggressive as there's no point coming off court saying: 'Yeah, I really went for it' if every shot she took on hit the back fence.
Barry Cowan
Players think short term so after they have made a breakthrough it is always difficult for them to then hear their coach say they need to be more aggressive in order to progress.
But Heather – perhaps because her time away from the game with glandular fever allowed her to take stock – has embraced playing in a more positive manner, something she will need to do today.
If Watson is passive against ninth seed Angelique Kerber she will lose, so while she might lose nine times out of 10 by playing aggressively, that is her only option.
She will have to strike a balance and be sensibly aggressive as there's no point coming off court saying: 'Yeah, I really went for it' if every shot she took on hit the back fence.
Heather should go for her shots by all means but the most important thing in tennis is to play the percentages, so if Kerber plays a great stroke then Watson should respect it and look to dictate from the shot after that.
Eugenie Bouchard beat Kerber 6-1 6-2 at the French Open last month and I think Heather can learn a lot from the way the Canadian approached that match.
Bouchard, who, like Watson, is not the tallest or most powerful girl around, took the ball so early and hit winners by using Kerber's strength against her.
Heather needs to do the same, not hit the ball too hard and lose her technique, but latch onto things quickly, unsettle Kerber and get her moving around.
Watson's record against top players is not great and I think she will lose this match, but she beat World No 12 Flavia Pennetta in Eastbourne last week, so why can't she post another big win?
Learnt
The last time Rafael Nadal and Lukas Rosol met at Wimbledon we saw fireworks, with Rosol stunning Rafa in five sets in 2012, but I have a feeling today's match could be a damp squib.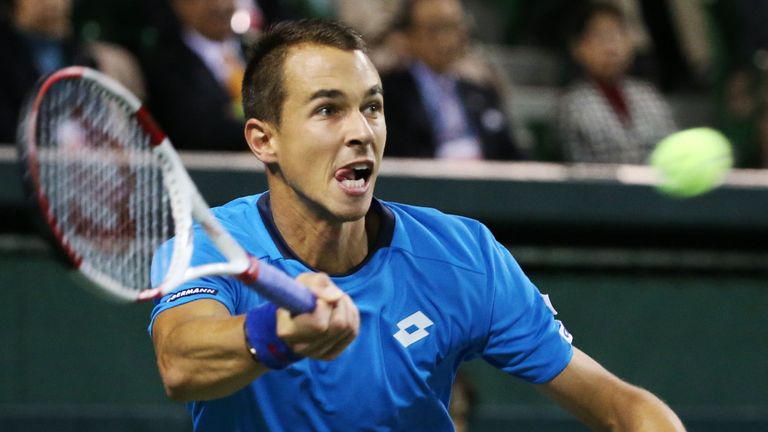 John Isner and Nicolas Mahut part two did not live up the first clash – though, I suppose, it never could when part one lasted over 11 hours and had a final set that ended 70-68 in games – and I feel the same will happen with Nadal-Rosol.
Rafa will have learnt from his first match with Rosol and because he is in great physical shape now and played someone with a similar, swing-from-the-hip game to Lukas in Martin Klizan in round one, I see the Spaniard winning in straight sets.
There should be no mental scarring for Rafa when he looks at Rosol ahead of the match, because he knows he lost to him last time at Wimbledon because his body wasn't holding up, not because he did the wrong thing.
Rafa is a master at getting revenge so I just don't see lightning striking twice for Rosol.
Barry Cowan
Rosol was sensational that day and would have beaten most people, but Nadal's knee was hurting and the match turned out to be his final one for seven months, so there were mitigating factors.
Rafa struggles to accept when he has made mistakes – which he feels he did against David Ferrer in Madrid and Nicolas Almagro in Barcelona – but he copes well when his opponent was just better or his body is not at 100 per cent.
He is also a master at getting revenge so I just don't see lightning striking twice for Rosol.
Crowd
As for Jerzy Janowicz, he is in reverse – at 70 miles per hour.
He has had a really difficult year since he made the semi-finals at Wimbledon and while he fought his way through to the second round here, there is no way he should be taking five sets to beat Somdev Devvarman.
Jerzy is too good for things not to click again but I expect Lleyton Hewitt to beat him today as he will get too many balls into court and have the crowd firmly behind him.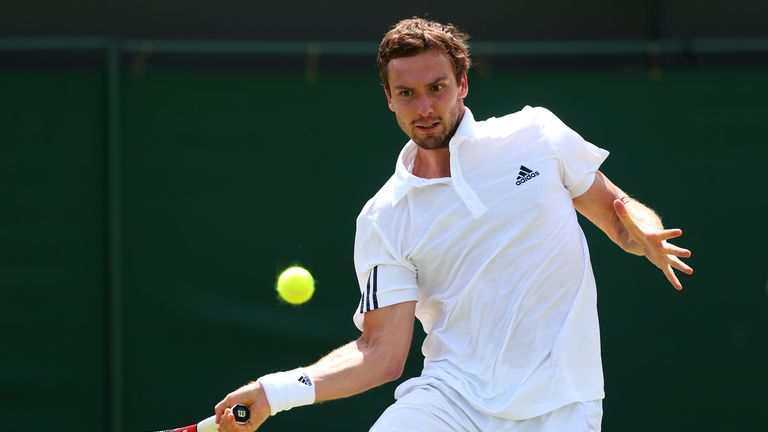 Ferrer and Ernests Gulbis, meanwhile, exited the tournament yesterday, though I was more shocked to see the Latvian lose than the Spaniard.
Ferrer was playing a very aggressive baseliner in Andrey Kuznetsov so was always in danger, but I thought Gulbis, who was beaten by Sergiy Stakhovsky, would be in a good place after making the semis at the French Open.
I suppose it just goes to show how difficult it can be to perform in consecutive Grand Slams.
And finally, last year's champion.
Andy Murray been impeccable so far and while some sceptics have asked whether he is winning too comfortably, I would add that it was the long matches that cost him at the French.
So quick matches are all right with me!