WTA Tour: 'I'm always under pressure' says world No 1 Serena Williams
Serena Williams admits feeling under pressure but says she is delighted to be playing in Florida these next two weeks.
Last Updated: 18/03/14 11:32pm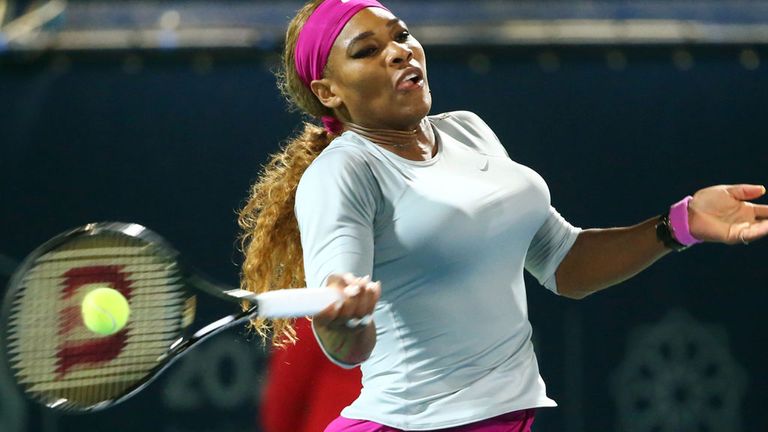 The 32-year-old world No 1 is in Miami to defend her Sony Open title, a tournament she describes as being 'close to my heart'.
Williams opens her account on Thursday when she faces Yaroslava Shvedova of Kazakhstan in what will be only her 12th WTA Tour match of the season and first for over four weeks.
She is also a six-time winner of the tournament and Williams said: "I've been waiting on this and it feels good to be back here. It is home. It feels home.
"I'm used to the conditions, the wind and the heat. I've been waiting for this for quite a while.
"I love my fans and love the opportunity to be able to play for them."
As for managing her on-going injury problems, she added: "The back is good. It's much better. It's really good, actually.
"I've been doing tons of treatment to make sure it stays loose, so I don't have any problems."
However, she says she feels the strain of maintaining her high standards and being No 1 in the ranking: "There is a tremendous amount of pressure when you step on the court.
"It's bigger news for me to lose than it is to win. Usually it's big, front cover news if I lose.
"But I don't look at it as pressure. Billie Jean King always told me, 'pressure is a privilege'."