French Open 2014: Simona Halep to face Andrea Petkovic for place in Paris final
Last Updated: 04/06/14 9:34pm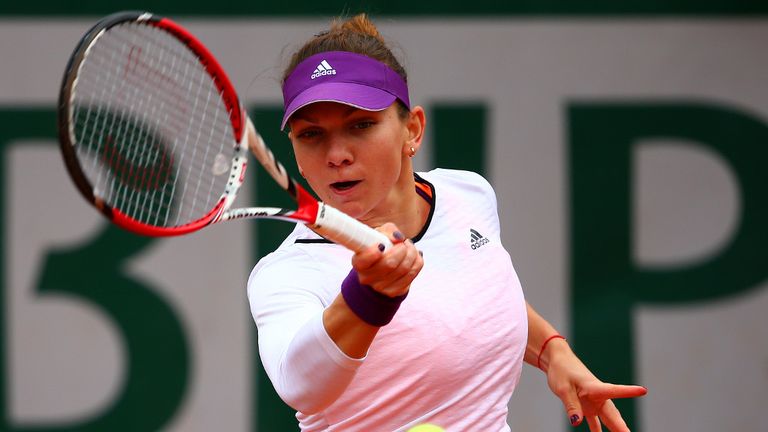 Simona Halep and Andrea Petkovic will face each other in the last four of the French Open after both players reached grand slam semi-finals for the first time on Wednesday.
Petkovic made it through with a 6-2 6-2 win over 2012 runner-up Sara Errani, while Halep defeated former champion Svetlana Kuznetsova by the same score.
Halep has been rising through the rankings for the past year, going from 57th all the way up to fourth and winning seven titles in the process.
The Romanian has not dropped a set all tournament and that never looked like changing against 2009 champion Kuznetsova, who could not deal with her opponent's solid all-round game.
The 22-year-old reached her first grand slam quarter-final at the Australian Open in January but lost to eventual finalist Dominika Cibulkova.
"I just try to play fast, to open the court very well, to open the angles, and to take the ball very fast, to stay very close to the baseline," Halep said of her tactics.
"It is my style to play fast and to take the ball very early. So my tactic was to play fast, to play very close to the ball, and just to open the angles.
"With my serve I try to hit stronger, but I cannot because I'm not very tall."
Career best
Petkovic, meanwhile, was a three-time slam quarter-finalist in 2011 but the injury-hit German finally bettered that with a straightforward win against Errani, who lost in the final against Maria Sharapova two years ago.
Play began almost three hours late because of rain and it was not long before the bad weather returned, but this time they played on.
The rain seemed to unsettle Errani, who had started the better by winning the first two games but then lost six in a row as Petkovic stormed to the first set.
The 28th seed was pummelling Errani's soft serves, with her backhand doing most of the damage, and she quickly opened up a 4-2 lead in the second set.
Errani had not held serve since the opening game of the match and was broken again when serving to stay in it, allowing Petkovic to wrap up the win in just 63 minutes.