US Open 2014: Kei Nishikori still bothered by injury in run-up to Flushing Meadows
Last Updated: 23/08/14 12:08pm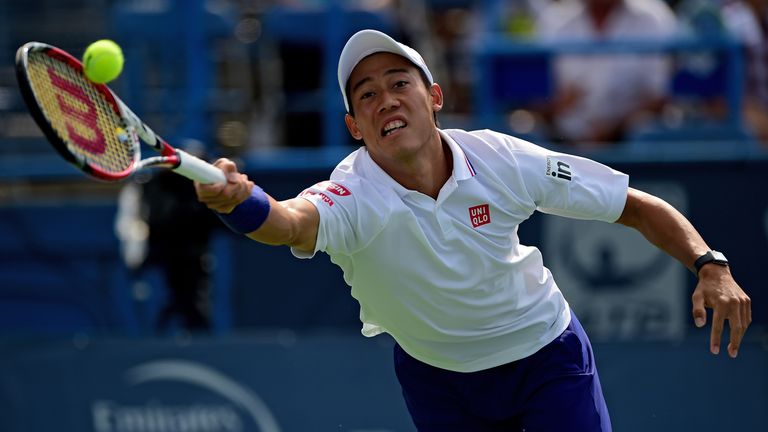 Kei Nishikori is not in good spirits just a couple of days before the start of the US Open in New York.
The world No 11 from Japan has been bothered by a cyst on his toe for much of the summer and the situation has not improved quickly since it was removed earlier this month.
Nishikori is back in training ahead of the season's final Grand Slam tournament but he remains concerned about his fitness and the state of his game.
He was knocked out in the first round at Flushing Meadows last season, by Britain's Dan Evans, and he is scheduled to face America's Wayne Odesnik in his opening game on Monday or Tuesday.
"I had doubts about my decision (to play at the U.S. Open) but I am going to take a chance," Nishikori said.
"However, to be honest I have some concerns about my physical fitness.
"I haven't had match practice and I don't know if I will be able to keep up when it comes to quick movement. If the pain comes back on the day of the game I don't know if I will play.
"I don't know if I will be able to get through the first round."