England Women's star Georgia Elwiss celebrates International Women's Day by looking forward to this summer's World Cup on home soil as well as the Women's Ashes this winter...
Happy International Women's Day!
What better way to kick start this year's celebration than by announcing the ICC Women's World Cup schedule for the summer!
And what a belter of a line-up it is - we get to take on all seven of the other participating nations, before hopefully qualifying for the semis. The coveted final will then be contested at the Home of Cricket, Lord's, on Sunday, July 23.
It is a long way away both time-wise and in terms of the on-field challenges that we will face before then, but hugely exciting nonetheless!
Our first clash of the World Cup on home soil will be against India in Derby on Saturday, June 24, with our final group game against the West Indies on July 15. It's a really busy schedule so we will have to make sure we are in the best physical shape of our lives - something our strength and conditioning coaches are preparing us for now.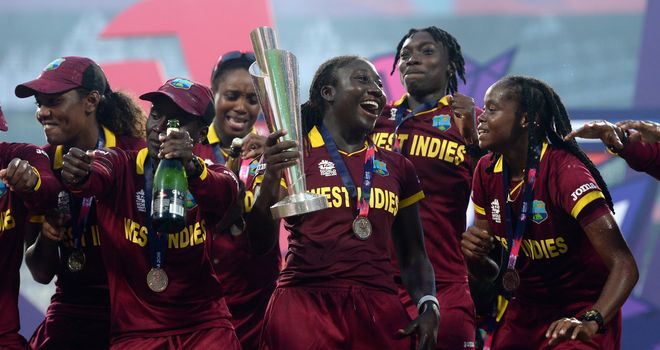 We've had a lot of lung-busting running sessions and gruelling gym sessions! But we know it'll be worth it come that first game.
I'm actually in Derby today along with Tash Farrant and Danni Wyatt to unveil their special countdown clock to the start of that first game of this year's tournament.
It will be nice to visit again and see some familiar faces as myself and Danni used to train with the Derbyshire Academy when we were younger. It's a lovely ground and a real family club so we are looking forward to playing there this summer.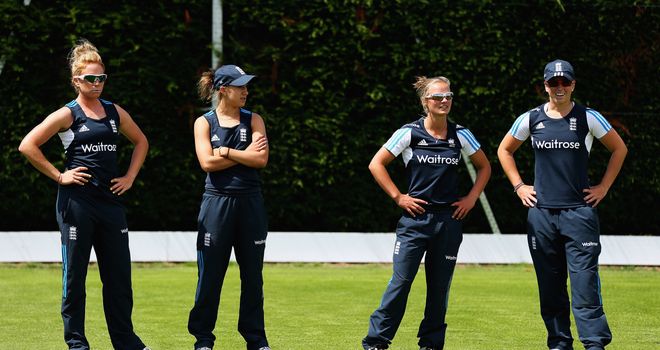 The other girls are spread over the country at the four other Women's World Cup venues: Leicester, Bristol, Taunton and Lord's, helping to build some local excitement!
We are really looking forward to hosting the World Cup this summer and hopefully piling the pressure onto Australia as they are the current holders and favourites going into it.
We are a young team, we're hungry to learn, and constantly looking to improve with so many of us just at the start of our careers. It is going to make for exciting viewing, so watch this space... And get your tickets - they go on sale today!
It's a fantastic time to be involved in women's sport and it's an especially big year for us in cricket with a home World Cup and then the Women's Ashes series in Australia at the end of the year to look forward to.
Having two such high profile competitions in quick succession will only help to grow the women's game, especially in terms of media coverage, which should hopefully contribute to inspiring more women and girls than ever before to pick up a bat and ball and play the game we all love. Cricket is changing, and it is brilliant that the women's game is at the forefront of this change.
Alongside the cricket revolution, the Women's Six Nations Rugby tournament is currently in full flow, and has delivered some excellent, high quality matches in front of decent crowds and with good coverage support from the likes of Sky Sports.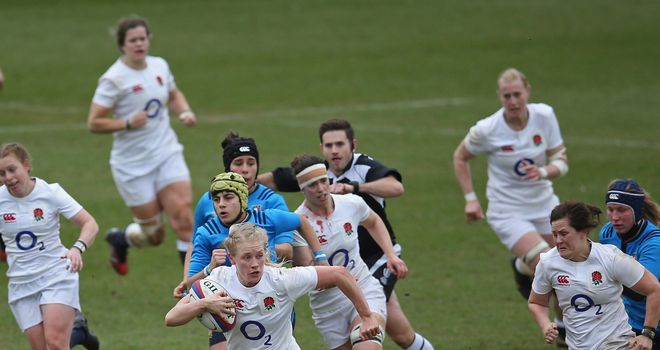 Plus, the England Women's football team, the Lionesses, have their European Championship competition this summer in Holland. There is so much top notch women's sport out there for fans to enjoy right now!
A little bit further down the line, next year England will host the Women's Hockey World Cup, and then it will be the turn of Tracey Neville's England netball team to take on the word, once again, right here in Blighty!
What an incredible series of opportunities for young girls across the country to see elite women's sport first hand on their doorsteps.
To capitalise on this unique moment in time, the ECB, England Hockey and England Netball have joined forces to launch "TeamUp", which has ambitions to raise the profile of all three sports in schools, alongside encouraging as many fans as possible to come out and support us.
The initiative has already built up some great momentum as we drive towards the ICC Women's World Cup this summer, with over 800 schools already signed up. For more information on TeamUp, click here.