Srisaket Sor Rungvisai beats Roman Gonzalez in WBC super flyweight bout
By Mark Crellin
Last Updated: 19/03/17 4:01pm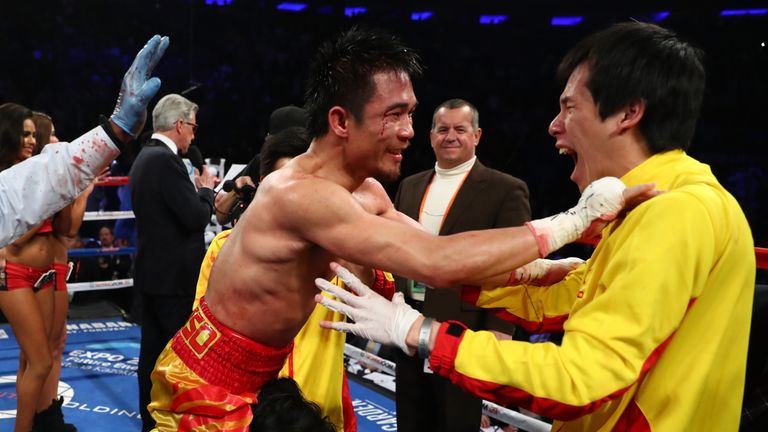 Thailand's Srisaket Sor Rungvisai sensationally captured the WBC super flyweight title after winning a majority verdict over the previously unbeaten champion Roman Gonzalez.
Regarded as one of the best pound-for-pound fighters in the world, Gonzalez was a heavy favourite going into the fight and was looking to improve his record to 47-0.
There was non-stop action throughout the Madison Square Garden encounter, with both boxers punching relentlessly.
And Gonzalez suffered a deep gash near his right eyebrow in the third round following a clash of heads which left him bleeding profusely throughout the fight.
Many observers felt he had done enough to retain his title nonetheless but two judges scored it 114-112 for Sor Rungvisai, while the other judged it 113-113.
The challenger set the tone early, knocking Gonzalez down with a short, powerful right to the body in the first round, the first time since 2006 that the Nicaraguan had hit the canvas.
Following the clash of heads, the Thai left-hander kept working on the area of the cut, and the Gonzalez corner had trouble stemming the flow of blood.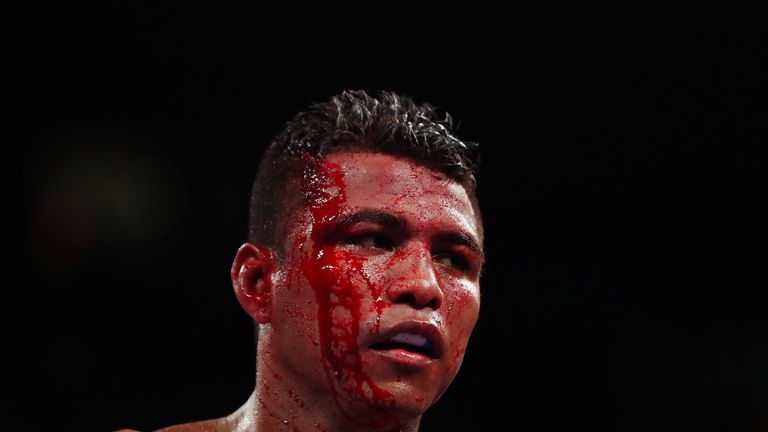 Gonzalez had Sor Rungvisai in trouble in the sixth when he followed up a thudding left to the body with a left to the jaw. Trapped in the corner, the challenger knocked heads again and was deducted a point for the head butt.
And, in the final round, the worn-out Thai southpaw was booed after spending much of it either running away or clutching and grabbing Gonzalez in the centre of the ring.
Gonzalez ended up losing the verdict despite landing 441 punches compared to just 284 punches landed for Sor Rungvisai.
The Thai fighter has now won 41 of his last 42 bouts as he improves to 42-4 overall with one drawn and 38 knockouts.
He said: "[Gonzalez] is one of the best fighters but the reason I won is because I have all the help and encouragement from the people of Thailand."
Sky customers can now upgrade to Sky Sports and get 12 months for just £18 per month. Upgrade now!