Linares vs Crolla: Martin J Ward says he will 'smash' Maxi Hughes and move beyond domestic scene
By Tim Hobbs
Last Updated: 20/03/17 9:21pm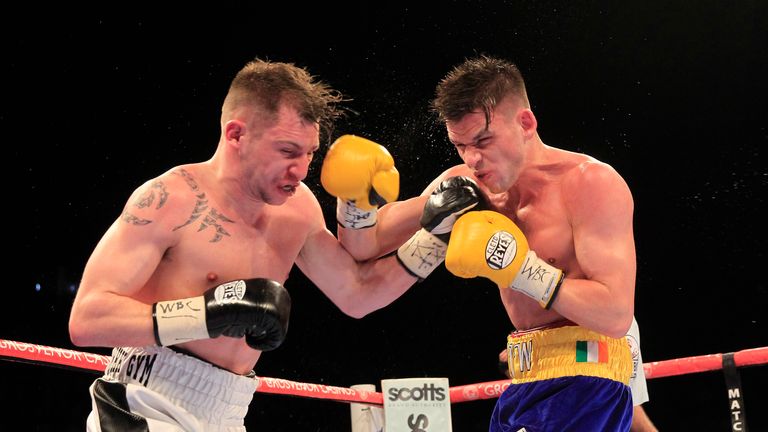 Martin J Ward wants to "smash" his way past Maxi Hughes and leave the domestic scene behind.
The British super-featherweight champion will be putting his title on the line for the second time, on the undercard of the Jorge Linares-Anthony Crolla rematch on Saturday night, live on Sky Sports 1.
The Manchester Arena showdown will complete a trilogy between Ward (16-0-KO8) and Hughes (16-2-2-KO2) and with a win and a draw already behind him, 'Wardy' is looking at "bigger and better" things.
"I'm going to go in there and smash him," he said. "I want to be in big fights and the sooner they come, the better. I am ready to go now, I am ready to rock 'n' roll and the bigger the better now for me.
"I want to be getting up there for European titles, and onto the world stage. I want to get up there now this year. I have been pro since 2012, I have had 18 fights, I have matured and I am ready to take on some of the big boys.
"I want a big fight. I want to be in centre stage on a big fight night and to be involved in the really big fights now. I'll be 26 this year and I am matured. I watched my last fight back and I didn't perform well at all, so I have a point to prove against myself and I want to come back with a nice, dominant performance and move on."
Ward and Hughes first met back in December 2014 at York Hall, with the unbeaten Essex star surviving a second-round count to claim the draw over 10 rounds.
The immediate rematch took place four months later in Leeds, with Hughes forced to retire after five rounds with a badly damaged nose.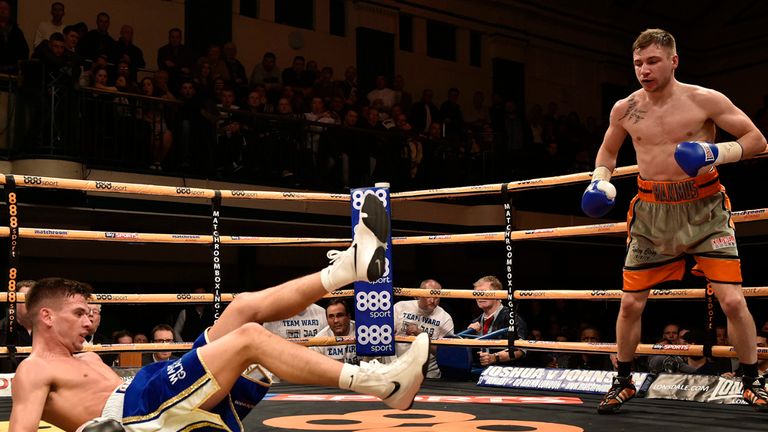 Neither has lost since then with Ward winning five and picking up the WBC International super-featherweight title as well as the British strap and Hughes winning his last three on points.
"I won't take Maxi for granted," said Ward. "I have trained and prepared for the best of Maxi. I feel stronger, better than ever and I have matured a lot lately - I can feel it in my body.
"We've got a nutritionist on board now as well and I can see little changes in the shape of my body. I feel strong as an ox and I am ready to do a good job on Maxi Hughes.
"Since our last meeting he has notched up a few wins. He will come with his own ambitions but it is not happening - I'm going to do a good, solid job on him, get his name out of the way, get it done and dusted and move on to a bigger and better fight.
"I have all the tools to beat him no matter what he does. I'm just really, really looking forward to this fight on a big platform, a big show, I've had a great camp with no injuries so I'm going to go out there and put a seriously dominant performance in and then step up the levels and get a big fight."
Ward vs Hughes joins a packed Linares vs Crolla II card from Manchester Arena, live on Sky Sports 1, with Brian Rose vs Jack Arnfield, Marcus Morrison vs Jason Welborn, Hosea Burton in action and Katie Taylor making her Manchester return.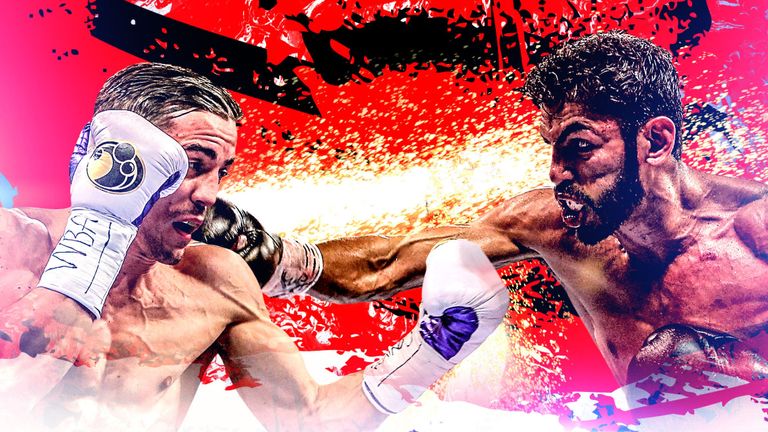 Sky customers can now upgrade to Sky Sports and get 12 months for just £18 per month. Upgrade now!