Linares vs Crolla: Scott Quigg sad to miss Anthony Crolla's rematch but backs him to beat Jorge Linares
By Richard Damerell
Last Updated: 21/03/17 1:13pm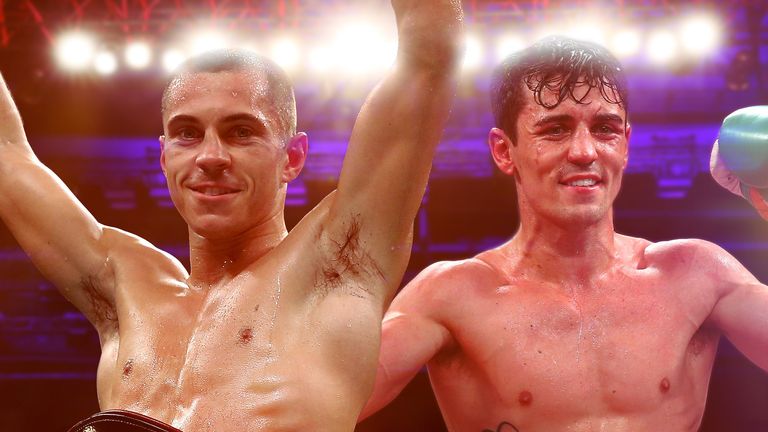 Scott Quigg is "absolutely devastated" to miss Anthony Crolla's rematch with Jorge Linares, but is confident his former gym-mate can regain the WBA lightweight title.
The Bury man has recently linked up with new trainer Freddie Roach and will watch from Los Angeles as his close friend Crolla faces Linares in Saturday's rematch, live on Sky Sports.
Quigg, who has regularly joined Crolla in the corner, remains confident his old mentor Joe Gallagher will help the Mancunian to avenge his points loss to Linares last September.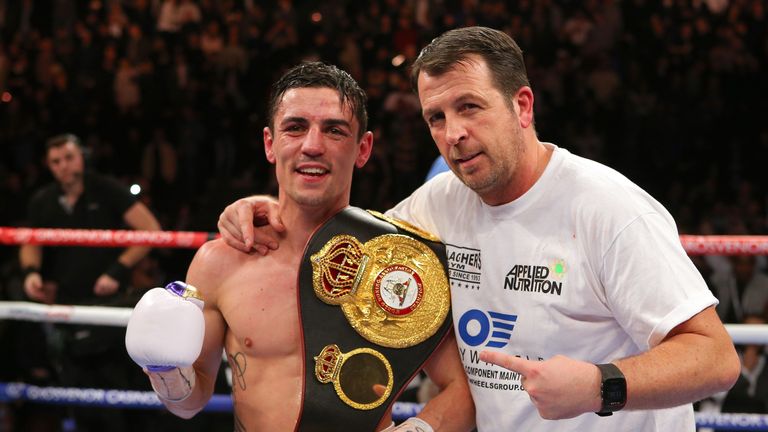 "I'm absolutely gutted. Me and Anthony have trained together now for many years and I've been in the corner for every one of his big fights more or less," Quigg told Sky Sports.
"I think the world of Anthony and I'm absolutely devastated that I'm not going to be there and able to support him on the night to hopefully become WBA champion, Ring Magazine champion and WBC Diamond champion.
"I keep in contact with Anthony and I know his training is going really well."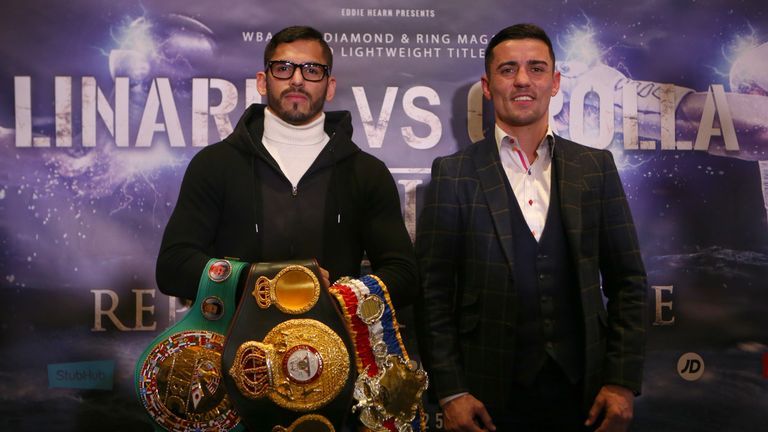 Linares claimed victory by a narrow margin on two of the judges' scorecards after their closely contested first fight and Quigg has backed Crolla to edge the return bout.
He said: "If it goes to points, you would have to side with Linares on a tight points decision, but if Anthony can get on him and really start putting doubts in him early on, he can nick a really close points decision or even a late stoppage.
"He's got to win this and I think that's why he has locked himself away - he's prepared like he has. There is something that tells me he is going to do it."
After moving to Roach's Wild Card gym, Quigg has been sharpening his skills for an expected fight on the Anthony Joshua-Wladimir Klitschko undercard at Wembley Stadium on April 29, live on Sky Sports Box Office.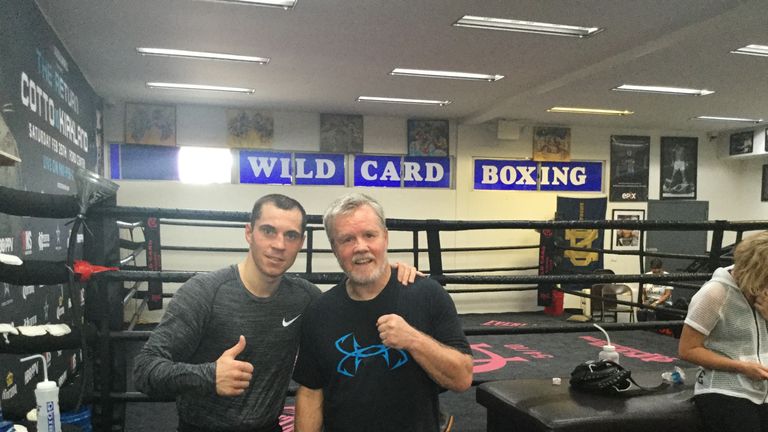 "I'm walking in the gym every day with a smile on my face and when I walk out, I feel I'm learning something new," said Quigg.
"You are just fine tuning little things and adding extra little knowledge, little things which are going to be a massive difference.
"My style is my style, but we're going to be tweaking things and making things better."
Watch Anthony Crolla's rematch with Jorge Linares and a packed Manchester bill from 7pm on Sky Sports 1.