Crawford vs Indongo: Ricky Burns gives an insight into what it is like to face Terence Crawford
By Richard Damerell & Matt Horan
Last Updated: 18/08/17 2:00pm
Ahead of the battle to become the undisputed super-lightweight king between Terence Crawford and Julius Indongo, Ricky Burns reflects on his defeat to the talented American.
Crawford proved a class above when he outpointed Burns in Glasgow back in March 2014, to claim the WBO lightweight belt, his maiden world title.
The win was a breakout victory for 'Bud' who has gone on to cement his place amongst the pound-for-pound best and ahead of his quest for undisputed super-lightweight supremacy against Indongo this Sunday morning, live on Sky Sports, we asked Burns what it is like to face the Omaha native...
Did you know much about Terence Crawford?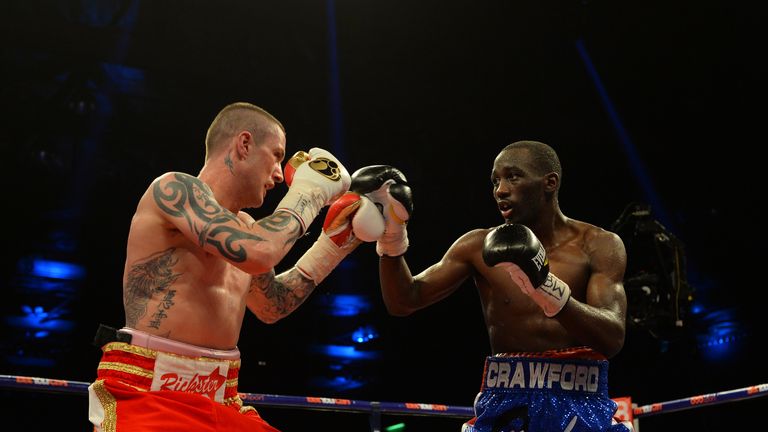 Americans were picking him as the next big star. The clips that I watched of him, you could see that technically he was very, very good. When you were looking at some of his knockouts, he could whack a bit as well. We knew what we were getting ourselves into.
What were your first impressions of Crawford?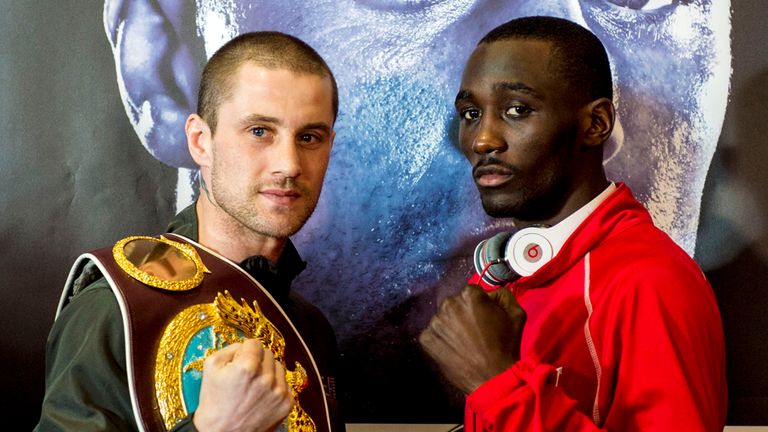 It was the way he adapts. When he turned southpaw, he was so awkward. His footwork was good and he was playing with distance, making me fall short, making me pay for it.
Did he possess good punch power?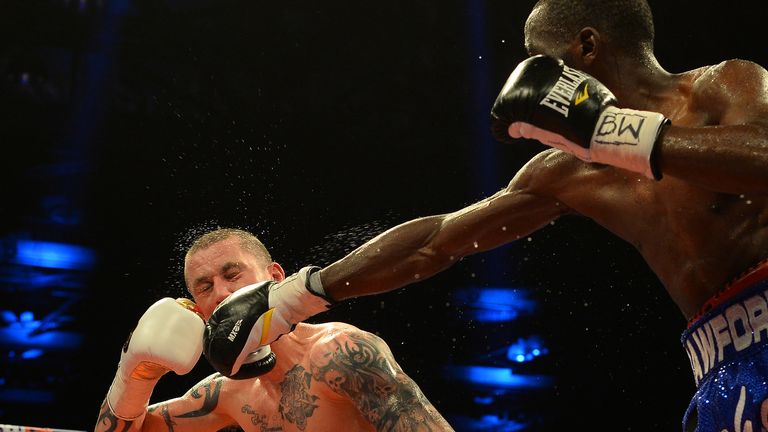 He could hit a bit, but I wouldn't say he was the hardest puncher.
The biggest puncher was Kiryl Relikh. That was the first time that I went up to the changing room and I actually couldn't move. My body was in bits.
What was Crawford's hand speed like?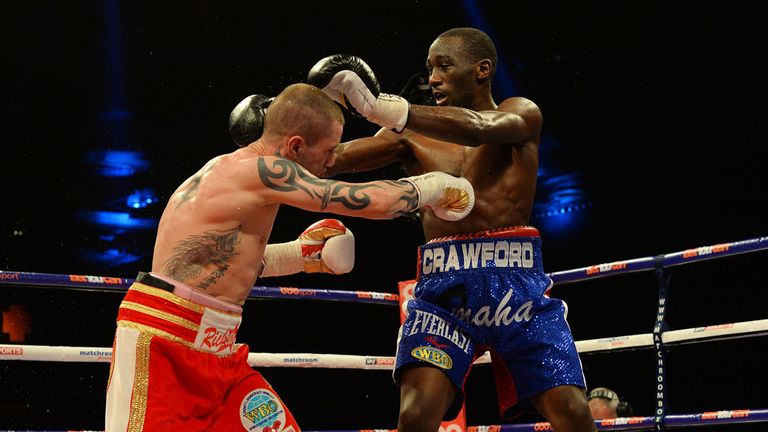 He was quick. It was the combination of everything, he's a good all-round fighter.
Did you test his chin?
Crawford was a bit of a nightmare to tag, to be honest.
What was he like as a person?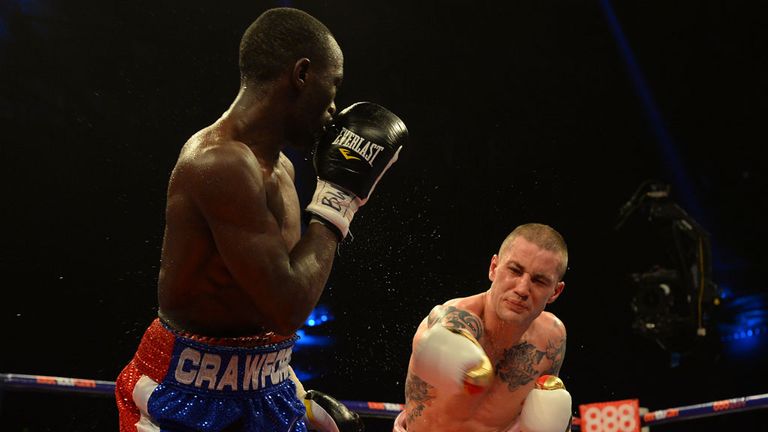 I never really spoke much to him before the fight. He was one of those guys that just got on with it. But I talked to him afterwards and he was a really nice guy.
Did you think he would go on to become one of the pound-for-pound best?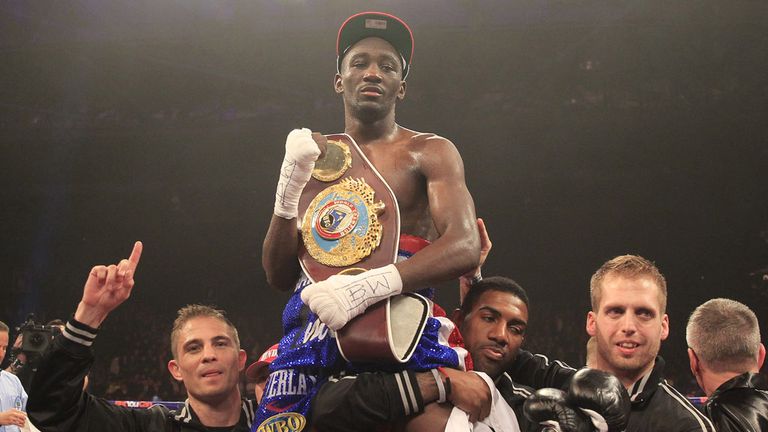 I knew that he was a very good fighter. After the win over me, he's gone on to win a world title in another weight as well. Now he's got the chance to hold all the belts at the weight. He's already spoken about moving up to welterweight as well and winning a third world title. Fair play to him, he's a great fighter.
What are your lasting memories of that night?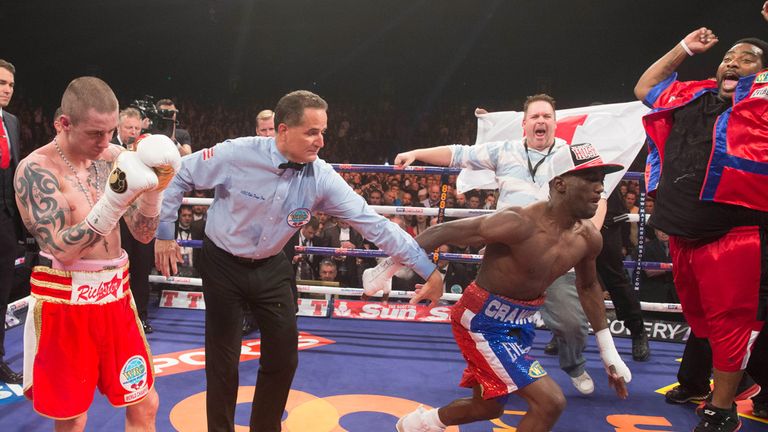 The atmosphere that night was unbelievable - the place was bouncing. That was the good bit about it, but obviously getting beat was just one of those things.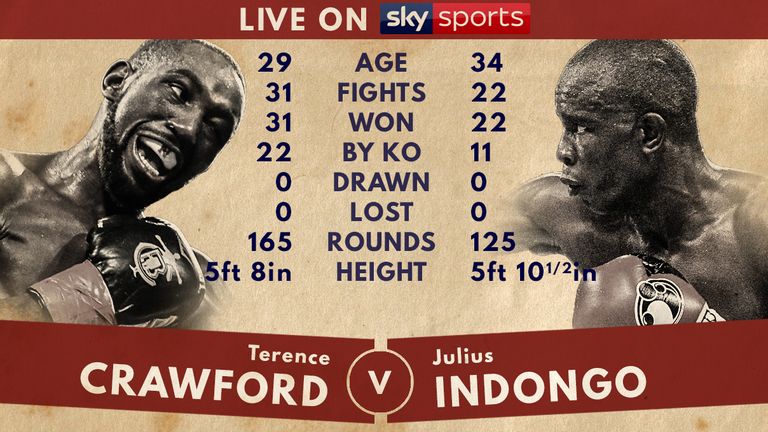 Watch Crawford vs Indongo from Lincoln, Nebraska, live from 2am, Sunday, August 20, on Sky Sports Arena.