IPL owes players, says union
The Indian Premier League has apparently failed to pay some of its foreign stars despite repeated reminders.
By Simon Dilger
Last Updated: 01/10/11 4:29pm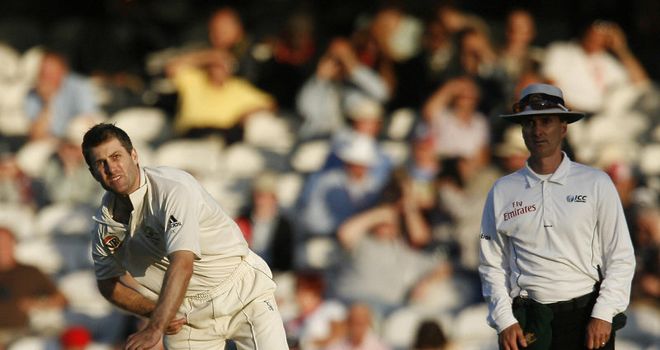 The Indian Premier League has failed to pay some of its foreign stars despite repeated reminders, according to the world players' union.
Simon Katich of Australia and Ramnaresh Sarwan of the West Indies are among the players said to be owed a total of around half-a-million dollars.
Several other top players who say they have still not been paid by the lucrative league asked not to be identified because they fear reprisals by the Board of Control for Cricket in India (BCCI).
FICA Tim May chief executive of Federation of International Cricketers Association (FICA) said: "From the amounts that have been alerted to us payments total circa $500k.
"Payments owed to the players from franchises have been paid - it is only the proportion owed by BCCI/IPL that remains outstanding.
"There are a number of players that do not wish to be named - they think that the BCCI will hold it against them - so I am not going to name them.
Ignored
May said in a statement on Friday that the money-spinning league had ignored numerous requests to pay up and the players had been forced to turn to the union to help them recover the missing cash.
"A number of players whose contracts were 'subsidised' by the Board of Control for Cricket in India (BCCI) have recently contacted FICA to assist in recovering the amounts," he said.
"Despite numerous attempts by the players to recover these amounts, not only do the amounts still remain unpaid, but the IPL/BCCI have recently failed to respond to communications made by the players and their representatives.
The unpaid amounts are said to relate to the third edition of the IPL in 2010 and, although neither Katich nor Sarwan took part that year, they remained under contract with King's XI Punjab.
The pair signed a three-year deal with the franchise after the players' auction in the first year of the ground-breaking tournament in 2008.
Kickbacks
It is not the first time that the IPL has been mired in controversy - it is already facing a government probe for financial irregularities
That scandal led to the league's founder Lalit Modi being thrown out on various charges including accepting multi-million dollar kickbacks, attempting to rig bids and helping family members to benefit from IPL contracts
FICA had hoped that hoped the recent appointments of BCCI president N. Srinivasan and IPL chairman Rajiv Shukla would help resolve the issue but have had no response from The BCCI to their accusations.
"FICA last month wrote to the (then) IPL chairman Mr Chirayu Amin on behalf of the players to draw his attention to the matter," May added.
"But to date neither we nor the players have received a response.
"We trust that these two gentlemen (Srinivasan and Shukla) will ensure that BCCI will address these payments as a matter of urgency