Rob Key quits as captain of Kent after seven years in the job
Rob Key has stood down as captain of Kent after seven seasons at the helm.
Last Updated: 19/11/12 1:31pm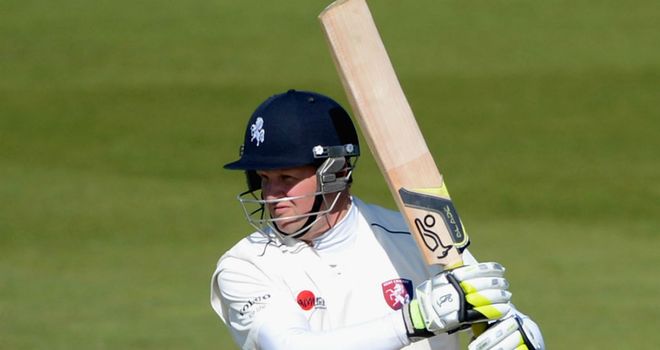 Key led his county to one Twenty20 Cup crown in 2007, as well as one other T20 final and the Friends Provident Trophy final.
He took over as captain from David Fulton at the end of the 2005 season and earlier that year Key made what has proved to be the last of his 15 Test appearances for England.
The 33-year-old has played for Kent since playing at age-group level aged 11. He made his first-class debut in 1998 aged 18 and has since played in 253 matches for Kent.
Tredwell made his first-class debut with Kent in 2001 and has played one Test and nine one-day internationals for England, the most recent of which came against South Africa in September.
Tredwell said: "Firstly, with the rich tradition of the club and all the great players and captains before, what a great honour it is to be asked to fulfil this position.
"Having come through the Kent system, it is with great pride I take on this challenge. Secondly. I would like to pass on my best wishes to Rob, being under his leadership on a personal note has taken my game forward and been a pleasure to play for.
"To fill his shoes will be a tough job as he performed the role admirably for a number of years, and tactically was in my opinion second to none. I see this opportunity as the next step in my career, and am really excited with the chance to tackle this challenge."