MCC enshrines new law on Steve Finn's habit of breaking stumps
Bowlers who break the stumps in delivery stride will be called for a no-ball in future, the MCC has announced.
Last Updated: 21/02/13 4:56pm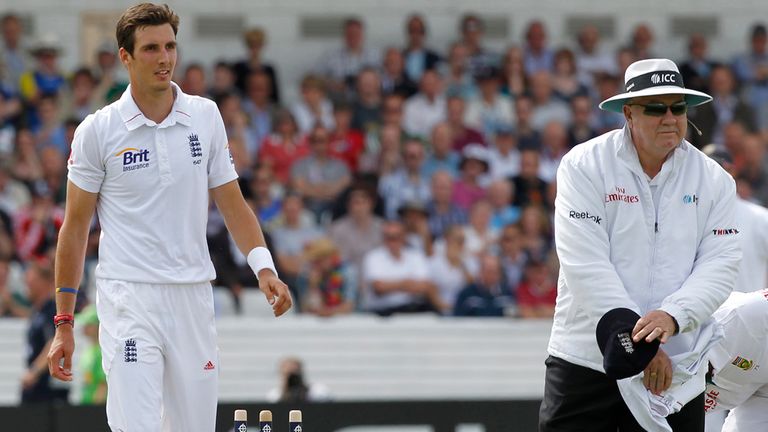 Cricket's law-makers have given a definitive ruling on an issue which has been in the spotlight recently largely because of England's Steve Finn.
Finn has developed a habit of disturbing the stumps in his delivery stride and was denied Graeme Smith's wicket when the umpire called 'dead ball' during a Test against South Africa last summer.
That was the umpire's own interpretation of the laws, but from 1 October there will be no ambiguity.
MCC head of cricket John Stephenson said: "MCC continues to act as a robust guardian of the laws of cricket, and must ensure that it consults widely within the amateur and professional game before making changes.
"MCC's decision today to make the breaking of the stumps during the act of delivery a no-ball provides clarity to the situation and removes the need for a subjective assessment to be made by the umpire as to whether the striker has been genuinely distracted or not.
"It also ensures that the striker will still be credited with any runs that he scores from the delivery, and will act as a significant disincentive to the bowler from doing it."
The International Cricket Council now has the option of introducing a playing condition to apply the new rule in international games before October.