Bob Willis says England can trouble India in Champions Trophy Final
India's batsmen have run riot so far, but Bob Willis says it won't be so easy against England's attack.
Last Updated: 29/06/13 7:36pm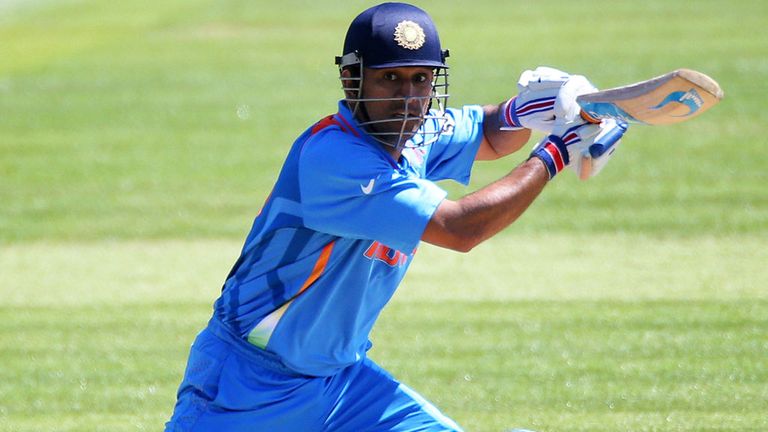 South Africa may have been fancied by some but they have been shorn of big names through injury and while West Indies were slightly unlucky to get knocked out in the group stage, the two best teams in the competition have made Sunday's showpiece.
The Sri Lanka game aside, England have bowled excellently; James Anderson and James Tredwell have been 10 out of 10, Stuart Broad has been very good and Steven Finn played his part in the semi-final win over South Africa.
Their batting, meanwhile, has been steady, with Alastair Cook, Jonathan Trott et al all in good form, and the only thing missing is a match-changer in the top four who can score at or over a run a ball, what with the absence of Kevin Pietersen.
India should be favourites, though, because they have steamrollered everyone they have played with the likes of Shikhar Dhawan, who has scored two centuries, 68 and 48 in his four innings, running run riot and looking a pretty dramatic talent.
Their success is even more impressive considering their line-up is still relatively new, having replaced Gautam Gambhir, Virender Sehwag, Sachin Tendulkar, Rahul Dravid, VVS Laxman and Yuvraj Singh, but the change has been seamless.
They are now twice the fielding side they were before, while Ravindra Jadeja has proved that he is a marvellous all-round cricketer, especially in the one-day format, and MS Dhoni is one of the most unflappable captains around.
Respect
He seems to play cricket every day of the year and yet his enthusiasm still remains, while he has kept wicket in England better than he has done in some time and is very particular about his field placings, too, so I have been very impressed by him.
Batsman Rohit Sharma has been a revelation as well but he and Dhawan will have to give Anderson and co more respect than the other bowlers they have come up against in this tournament and the middle-order, relatively unneeded in this event, may not find it easy to turn their form on.
I think England will fancy peppering Sharma and Suresh Raina, in particular, with short bowling, so I suspect Finn will get the nod over Tim Bresnan, and England know they can rely on Tredwell if Graeme Swann misses out through injury again.
As for India, Umesh Yadav and Bhuvneshwar Kumar are feeling their way and have done pretty well, while Ishant Sharma is experienced now, but I don't think those guys have the same skill level as England's paceman in terms of seam and swing.
You could argue, then, that England will need to really attack them as scoring at a run-a-ball or more against the 20 overs of spin bowled by Jadeja and R Ashwin will be difficult, but they have stuck to this solid-base formula and it has worked so far.
England say they don't want Eoin Morgan and Jos Buttler in too early and if they win the Champions Trophy you can't fault them, but those two players are exceptional and deserve to bat more than a single-figure number of overs at the end of the innings.
The toss will he crucial at Edgbaston on Sunday and I expect whichever side wins it to elect to bowl - but the first 10 overs in both innings will be vital; if England bowl as well as they did against Australia they have an outstanding chance, but if the pitch is flat, India will be in the ascendancy.
Outstanding
Ricky Ponting, meanwhile, has announced that he will retire from all cricket in October and the game will be losing one of the most outstanding batsmen in history - but not one of the great skippers.
I have never rated his captaincy at all and he was largely to blame for Australia losing the 2005 Ashes series by deciding to bowl first at Edgbaston and not opting to open the bowling with Shane Warne at Trent Bridge.
The only reason Ponting had a terrific record as leader was because he had Warne, Glenn McGrath and some other fine cricketers in his side - but that should not detract from his record with the bat which, in both the Test and one-day arenas, was phenomenal.
He, Greg Chappell and Allan Border have been the three best Australian batsmen of all time, while in modern-day reckoning, I would put probably put him behind Brian Lara but on a par with Sachin Tendulkar.