Graeme Swann takes parting shot as he exits international stage
Graeme Swann has taken a parting shot at those within cricket who he sees have a lack of humility towards the game.
Last Updated: 23/12/13 12:06am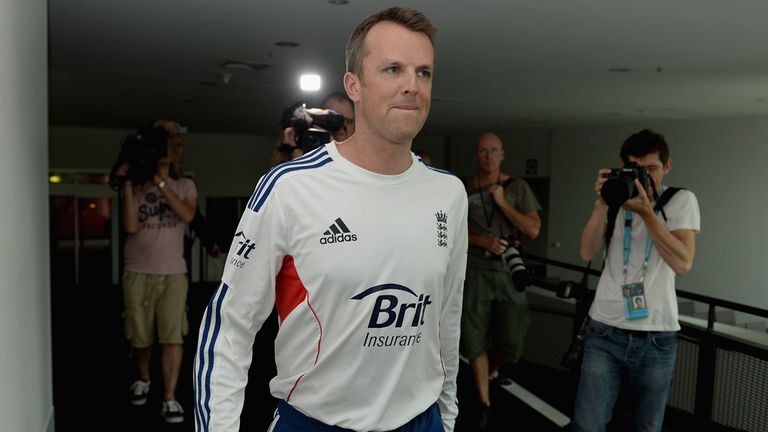 Swann stunned the cricketing world with his decision to quit the game with two Tests still remaining in The Ashes and he has left with a swipe at certain players.
Swann did not specify who he was talking about, but said: "Some people playing the game at the minute have no idea how far up their own backsides they are.
"It will bite them on the a*** one day, and when it does I hope they look back and are embarrassed about how they carry on."
Swann, 34, claimed 255 wickets in 60 Tests for England and has never been afraid to speak his mind about the game.
In his autobiography 'The Breaks Are Off', published two years ago, he wrote that Kevin Pietersen was "never the right man to captain England" while he was also critical of former England and Nottinghamshire team-mate Samit Patel.