County cricket: Kent star Darren Stevens ready for 'emotional' return
Kent all-rounder Darren Stevens admits he will be "emotional" when he kicks off the new county season.
Last Updated: 02/04/14 7:11pm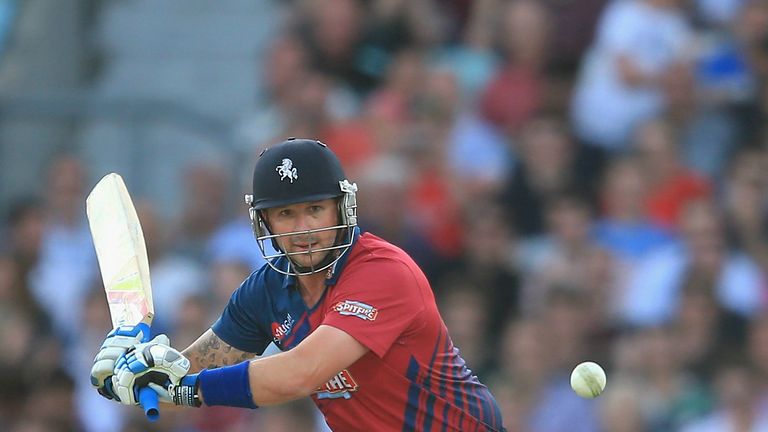 Stevens was recently found not guilty of failing to report a corrupt match-fixing approach during a Twenty20 game in the Bangladesh Premier League in February last year.
Had he been found guilty he could have been banned from all cricket for up to five years, which would effectively have ended his career.
The news of his acquittal was a huge relief to both Stevens and Kent - he is their lynchpin with both bat and ball.
He told the Kent Messenger: "When we were sitting there, we didn't know which way it was going to go. It was all up in the air, the whole way.
"Through the whole hearing, you had a good day then a bad day, it was the same for everybody, too-ing and fro-ing all the time. I didn't know literally until the word was spoken and when it came out, it was a little bit surreal. I couldn't believe it.
"It was a massive relief. It was a horrible process. Unfortunately, I had to go through it but it came out good in the end."
Stevens went to South Africa for a fortnight before returning home, and he has since been trying to get fit for the new season.
"I'm behind the eight-ball at the minute," he said. "I found it difficult. My mind was not in the right place. When I got the verdict, I laid low for a bit to try and get my head round everything.
"If I'd come straight home, I'd have been in a bit of a mess - I wanted to get my head right. I did nothing in cricket terms but I did run every day.
Worked hard
"I am not as fit as I generally am at this stage but I have worked hard over the past couple of weeks and I should be fine for the start of the season.
"Every year for the last 18 or 19 winters, I've been away training and playing cricket. This might have come at a good time to give my body and mind a breather away from cricket.
"I am massively motivated now. We didn't know this day would come but now it has, I've done my bit and more. I am doing extra work to get me up with the rest of the lads."
Kent begin their Division Two campaign at Worcestershire on 13 April.
"It's bound to be a little bit emotional - it is even when I talk about it," he said.
"It'll be the same when I walk out on the pitch with the boys. When it's something that nearly got taken away from you, I'm lucky to have it back and all being well, I can play for another few years."