England 'keeper Jonny Bairstow fails to join seven-catch club
Taylor, Jacobs, Smith and Bari only glovemen with seven takes...
By David Ruse
Last Updated: 16/01/16 6:31pm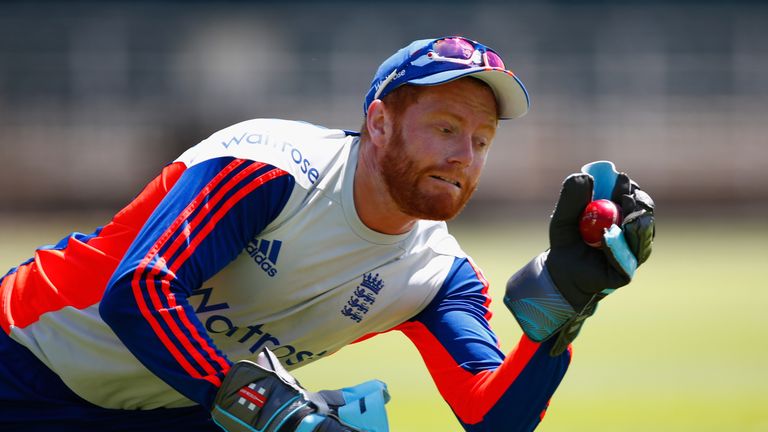 When Jonny Bairstow spilled a chance to dismiss Morne Morkel on day two of the third Test in Johannesburg, he missed out on equalling history.
The England wicketkeeper would have joined a list of only four men to have pouched seven catches in a Test innings and become the first to achieve the feat since 1991.
Bairstow had to settle for six, then, but here are the gloveman to have struck seven…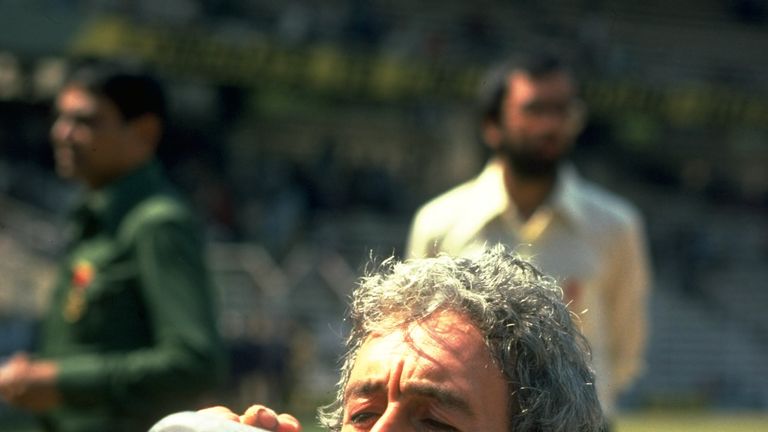 Bob Taylor, India v ENGLAND, Mumbai, 1980
The solitary Englishman on the list is Robert "Bob" Taylor, who had a certain Ian Terrence Botham to thank for pouching seven catches in an innings. The 'c Taylor b Botham' scenario played out five times during India's first innings with Sunil Gavaskar and Kapil Dev, the latter for a duck, two of the players to fall in such fashion.
Graham Stevenson was the bowler on the other two occasions Taylor's gloves were found but the wicketkeeper and Botham teamed up to great effect when England batted, adding 171 for the sixth wicket as the tourists recovered from 58-5 to 296 all out, Botham scoring 114 and Taylor 43. Beefy then recorded his own seven-for in India's second innings, taking 7-48 with Taylor nabbing three catches, in a game England would win by 10 wickets.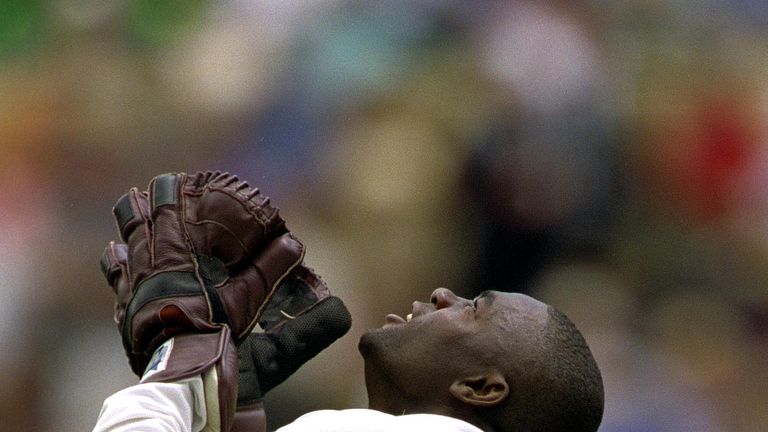 Ridley Jacobs, Australia v WEST INDIES, Melbourne, 2000
Caribbean 'keeper Jacobs was the last man to achieve seven, with, in chronological order, Matthew Hayden, Michael Slater, Justin Langer, Andy Bichel, Jason Gillespie, Colin Miller and Glenn McGrath picking out his mitts off the bowling of Courtney Walsh, Mervyn Dillon, Colin Stuart and Nixon McLean in the fourth Test of the five-Test series. Jacobs enjoyed an adequate game with the bat, too, chipping in with scores of 42 and 23, but West Indies were spanked by 352 runs.
It wasn't the tourists' most chastening defeat of the series, however, as they were registered innings losses in Brisbane and Perth en route to being decimated 5-0, five and six-wicket reverses in Adelaide and Sydney respectively subjecting the tourists to their first whitewash against Australia since 1930-31.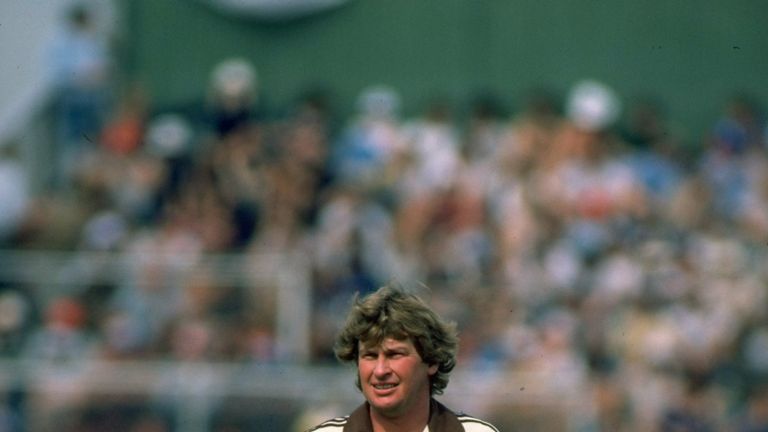 Ian Smith, NEW ZEALAND v Sri Lanka, Hamilton, 1991
Smith, a witty and incisive voice in the Sky Sports commentary box every time New Zealand tour England, was a quality wicketkeeper in his time, snaring 176 victims in his 63 Tests. Seven of them came in Sri Lanka's first innings in Hamilton as Messrs Morrison, Pringle and Watson - who sound like an upmarket solicitors but were actually a fine three-pronged attack - doing the business with the ball, visiting skipper Arjuna Ranatunga one of Smith's scalps.
It was a good job Morrison, whose entertaining and quite frankly barmy commentary you can hear during the IPL and at international cricket events, flourished with the conker as he recorded a pair with the blade, not that a man with a Test average of 8.42 was looked at for runs anyway!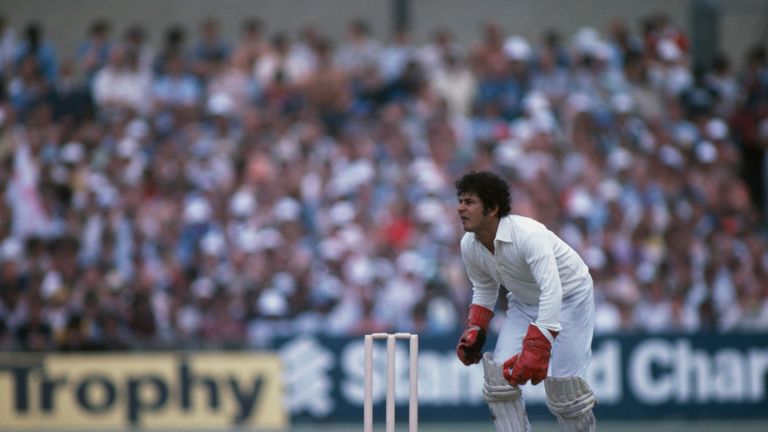 Wasim Bari, New Zealand v PAKISTAN, Auckland, 1979
New Zealand were on the receiving end of a seven-catch wicketkeeper in 1979, with Bari the first man in Test cricket to complete the feat. The Karachi native's sharp grabbing reduced the Black Caps to 50-4, while he took three more catches later in the piece, including top scorer Jeremy Coney (82).
Bari was a virtual bystander in New Zealand's second innings, though, pocketing no catches or stumpings in a match that petered out into a draw, with his other contribution an unbeaten 25 not out with the willow. Still, the Pakistani gloveman did something only three other man have managed to carry out - due to Bairstow's Wanderers fumble.