ICC could scrap Champions Trophy for expanded World T20, says David Richardson
Last Updated: 19/06/17 6:57pm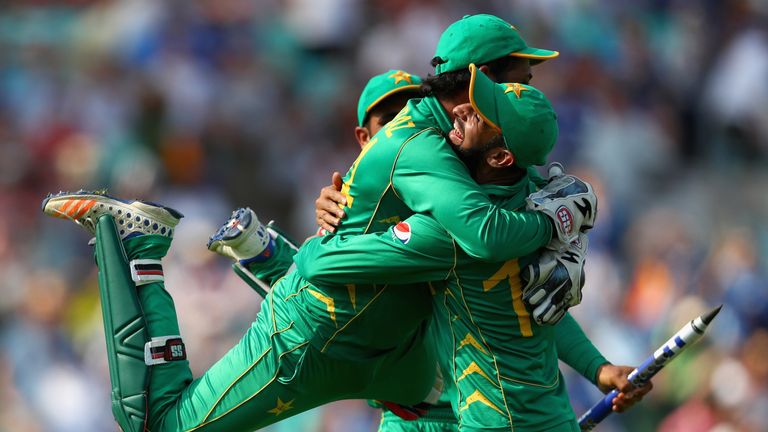 The Champions Trophy could be scrapped to make way for an expanded World T20, says International Cricket Council chief executive David Richardson.
The future of the tournament is at risk as the ICC prepares to hold its annual conference in London on the back of a successful eighth edition, won by Pakistan after a final against India with an estimated viewing audience in the hundreds of millions.
India are due to host the next Champions Trophy in 2021, but there is no guarantee that tournament will go ahead, with a biennial World T20 another proposal being considered.
Richardson said: "What we want to do is differentiate our global events from each other so that they can be standalone and create maximum interest every time the event happens.
"At this stage, the next Champions Trophy is still scheduled for India in 2021. Whether that gets changed, the consideration has been given to changing to two T20s in a four-year cycle which would mean swapping the Champions Trophy for a World T20.
"The fact is that World T20s do attract a lot of interest, they generate significant revenue for the television companies, but most importantly from our point of view they provide us with an opportunity to give more opportunities to more teams.
"A 16-team World T20 - even a 20-team World T20 - down the line is something that we would like to look at. With a 10-team World Cup we're hoping to increase the competitiveness of matches and the standard of the tournament as a whole.
"It might not be necessary to continue with two 50-over tournaments going forward."
Also on the ICC's agenda this week are applications for Test status from Afghanistan and Ireland.
Richardson said: "It's never wise to try and make a call too early, but certainly the applications of both are very well founded.
"They both, on the face of it, meet the majority, if not all, of the full member criteria that has been set. I'm optimistic that they'll be given serious consideration to have every chance of succeeding."