Mohammad Amir reflects on Pakistan's Champions Trophy win
"To win the Champions Trophy with the top eight teams playing in that tournament has been a huge lift for Pakistan, the cricketers and the fans. It was a much-needed boost."
By Saj Sadiq - @Saj_PakPassion
Last Updated: 01/08/17 6:46pm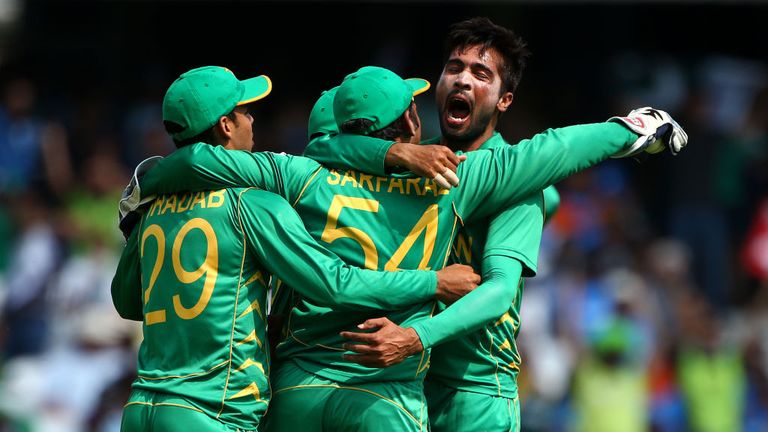 Pakistan paceman Mohammad Amir turned the ICC Champions Trophy final on its head when he dismissed India's Rohit Sharma, Virat Kohli and Shikhar Dhawan within the first 10 overs, at The Oval.
In part two of an interview with PakPassion.net's Saj Sadiq - read part one here - Amir reflects on that spell, which helped his side to a comprehensive 180-run win, and the future of Pakistan cricket…
That opening spell by you at the Champions Trophy was the stuff dreams are made of. What motivated you to bowl like that?
MOHAMMAD AMIR: It was a final, it was against India and it was a do-or-die situation. I thought to myself, what will be, will be, just go out there and give it your all today. I said to myself, whatever you have got in you just give everything for your country and don't hold back. I knew that if I could take a few quick wickets early in the Indian innings the match was all but over. I had it in my mind to go out there and give my all with the ball and blow away the Indian top order. I said to myself that this could be one of the best moments of my life and that is exactly what happened.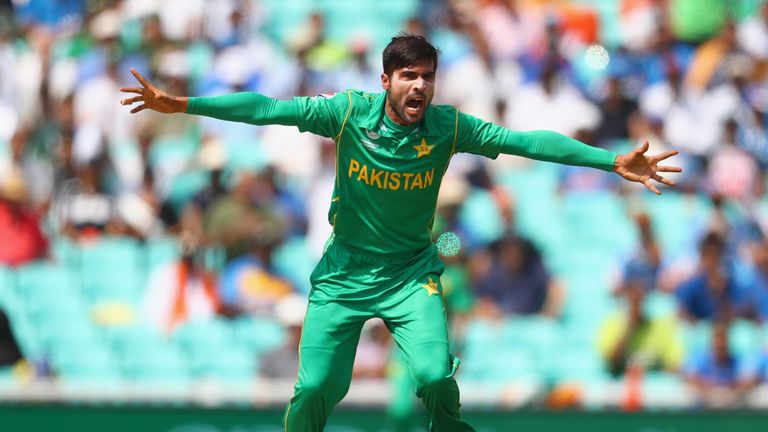 Put aside the political correctness, that must have been a pleasant experience to dismiss Rohit Sharma in the Champions Trophy final after what he said about your bowling?
A: That was his opinion about me and he is entitled to that opinion. Maybe his opinion about me has now changed. But let's get one thing clear, I would never call him an ordinary batsman in fact I would call him an extraordinary batsman. His record for India is superb and I respect him. His opinions about other cricketers are up to him, but with all due respect I never worry about what other cricketers have to say about me.
It's not my concern at all and I just concentrate on my performances and what I am doing for my team. If I worried about other people's opinions of me that would just cause me stress and that is why I avoid it. Everyone is entitled to their opinion, whether it's labelling a cricketer world-class or ordinary; it is up to that individual.
What went through your mind when Azhar Ali dropped Virat Kohli in the final?

A: You have to be aggressive as a fast bowler. The greatest bowlers have always had that fire in their belly and I am no different. Naturally, I was angry and upset when the catch was dropped and I immediately thought, 'Oh No', we could now lose this match as Kohli is such a great batsman and match-winner and he could make us pay for such a mistake. However I was relieved and all smiles when the very next ball I got rid of him.

The Champions Trophy win was celebrated in great fashion in Pakistan and the players were treated as heroes. Was it disappointing to miss out on those celebrations?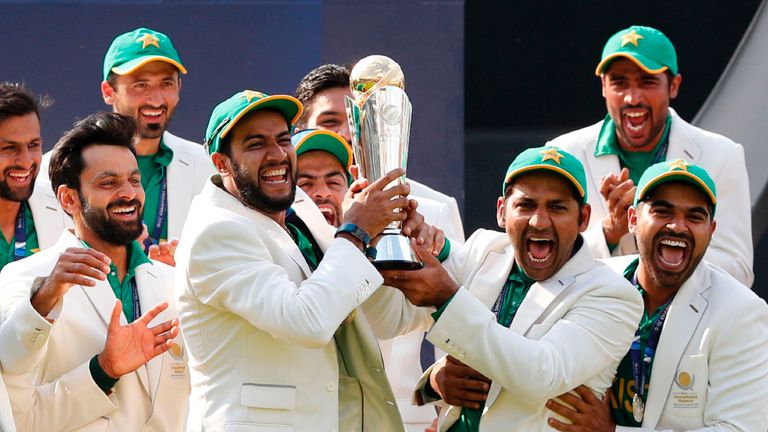 A: Yes, it's fair to say that I missed the celebrations which looked like fun, but at the end of the day chances to play County Cricket do not materialise very often and it was a great opportunity for me and one I did not want to turn down. The most important thing to realise is that I am a cricketer and such celebrations like those only happen if you are performing and doing well as a player. I missed the celebrations but what is more important is that I am playing cricket in an environment where I feel that I can learn and improve and that is far more important to me than celebrations.
There's a youthful and exciting look about the various Pakistan teams at the moment. It must be an exciting time to be a part of these squads?

A: To win the Champions Trophy with the top eight teams playing in that tournament has been a huge lift for the nation of Pakistan, the cricketers and the fans. It was a much-needed boost and we showed the world that Pakistani cricketers have quality and skills. But again it requires patience. Expectations have to be realistic as this is a young group of players.
The likes of Shadab Khan, Faheem Ashraf, Hasan Ali and Rumman Raees are all new to international cricket but the signs and promise they have shown already is brilliant. The more cricket these youngsters will play, the better they will get and that can only benefit Pakistan cricket in the coming years. The current group of players has ability across all formats and I believe we can only get better.
Kohli has been very complimentary of you - that must be very heartening?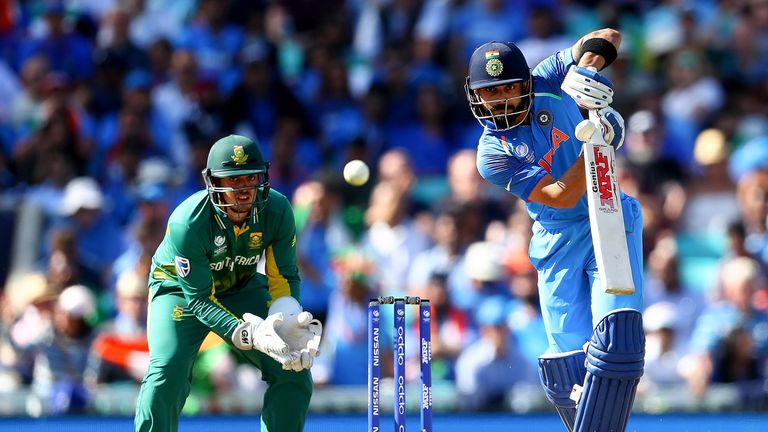 A: Absolutely. He's a big name and he is currently the best batsman in the world. Whenever we meet we always greet each other with respect. There is a bond and a friendship between us, a mutual respect and we are always pleased to see each other. He has given me a cricket bat as a gift on a couple of occasions, the most recent being at the Champions Trophy match in Birmingham. I think this sort of bond and friendship should be prevalent amongst all sportsmen of all nations. We are role-models and we can bridge differences and bring people closer together.

There were calls for you to receive a life ban, some said you should never be allowed to play cricket again. Do you feel that you have now won over those critics?

A: The best way to change opinions about you as a sportsman is by performing well. My focus is on being a good ambassador for my country on and off the field. I am aware that I cannot please everyone, but I sincerely feel that many people have changed their minds about me and I am grateful to them for that. I will continue to do my best for my country and I hope to win more of my critics over in the future with my performances.

There are many people that feel you will never be the same bowler due to the lengthy ban. Has the comeback been more difficult than you had imagined?
A: I was not under any false impressions that my comeback would be easy and that I would hit the ground running. I think in this situation it's harder for a fast bowler to make a comeback after such a lengthy time away from the game than it would be for a batsman. I never touched a cricket ball during my ban yet people expected me to come back to international cricket and make an instant impact. That was an impossible task and yet critics were writing me off straight after my comeback. It's been about 18 months since my comeback and I think I am now showing the results of the hard work that I have put in.
People need to be patient and I had to be patient, too, as these things take time. I'm not a magician who could have just started to take five wickets in every innings as soon as I came back and hopefully people can now see that I am returning to my best once again. I feel that my rhythm is back and I feel that it's important for me to play as much four-day and Test cricket as possible in order to find my best form. The more cricket I play, the more confident I feel and the more improvements will be visible. Demands will always be high and expectations high, but patience is also important and it takes time to get back to your best.

Your past is well-documented, but what do you want the future to hold for you?
A: Look, nobody knows what tomorrow will bring, never mind what the next year or two will bring, so I believe there is no point in making big plans too far into the future. I'm in a good place at the moment, I'm enjoying my cricket and I have just won an ICC tournament with Pakistan so things could not be better. I'm in the middle of a very enjoyable stint at Essex and County Cricket is something that I have always wanted to experience. At the moment I just want to keep working hard on my fitness, play as much cricket as I can around the world and to keep on improving in all areas of the game. I set myself short-term goals and steadily those goals are being achieved which is really pleasing for me.