Former Oval favourite Azhar Mahmood to rejoin Surrey for Friends Life T20
Azhar Mahmood will return to Surrey this summer to play as a non-overseas player in the Friends Life T20.
Last Updated: 19/04/13 12:26pm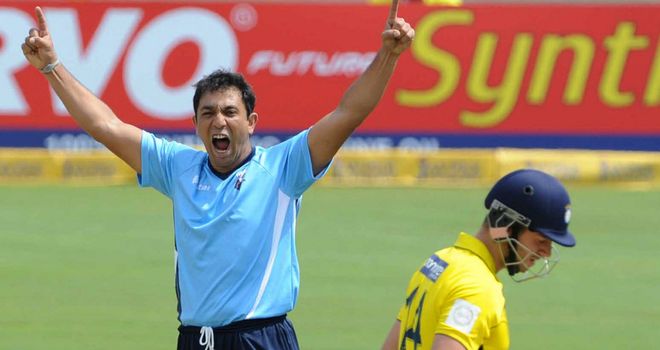 The Pakistan all-rounder, who has a British passport and qualifies as a non-overseas player, will be available for the whole competition.
Mahmood spent six seasons at The Oval, the last of them in 2007, and later played county cricket for Kent.
"It feels very special to be coming back to Surrey and the Kia Oval," said the 38-year-old, who is playing for Kings XI Punjab in the IPL.
"I enjoyed my time with Kent but ever since I left Surrey in 2007 I was always getting messages from Surrey fans asking when I was coming back, so I say thank you especially to Chris Adams for bringing me home.
"Obviously it's a very different set up to when I was last at Surrey and Twenty20 cricket has also gone from strength to strength so it's exciting times ahead."
Surrey Team Director Chris Adams added: "From what I gather Azhar has been sorely missed since he left and should never have been released in the first place.
"Come the start of the FLT20, to have such a high skilled player of his quality to fill a number of roles with bat and ball is a great bonus for us.
"He comes with a wealth of experience, a great record behind him and we're really really pleased."