Pakistani umpire Asad Rauf withdrawn from Champions Trophy duty
Pakistani umpire Asad Rauf has been withdrawn from Champions Trophy duty by the ICC.
Last Updated: 23/05/13 3:54pm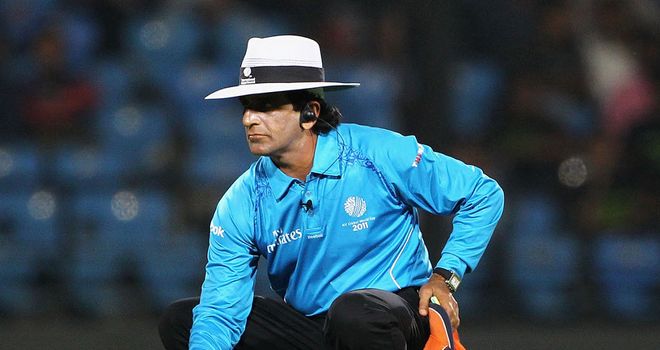 Dave Richardson, the ICC chief executive, said: "In the wake of reports that the Mumbai Police are conducting an investigation into Asad Rauf's activities, we feel that it is in Asad's best interests as well as those of the sport and the event itself, that he is withdrawn from participating in the ICC Champions Trophy."
The ICC did not mention what the Indian authorities were reportedly investigating and said it had no further comment to make.
The 2013 event - which will be the last as the ICC rejig the international calendar - will be held in England between June 6-23 and will feature the eight highest-ranked ODI teams.