Alex Hales hoping to persuade Nottinghamshire to release him for IPL
Alex Hales has revealed he has held talks with Nottinghamshire in a bid to play in the Indian Premier League next year.
Last Updated: 16/09/13 2:56pm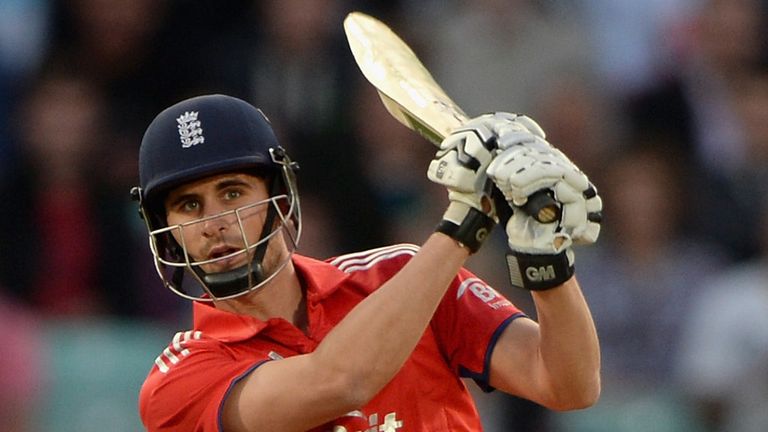 Notts refused to allow the England Twenty20 opener to feature in the 2013 IPL tournament as they wanted him available for the start of the County Championship season.
But the 24-year-old, who is currently top of the ICC world rankings for Twenty20 batsmen, is confident he can reach an agreement with his county to put his name forward for next season's IPL auction in February.
"I'm in talks with Notts at the moment about how it's going to work but hopefully everyone comes out happy," said Hales.
"I would definitely love to be involved in the auction next year - I think it is a three-year auction coming up so I'd love to have the chance to be in it.
Talks
"Talks are quite early but I'm pretty hopeful that both parties will come to an agreement.
"It would be very frustrating if Notts said no but the early signs that I have got from the coach are that we will be able to come to some form of agreement and I'll be able to go in the auction."
Hales has scored six half-centuries in 21 Twenty20 internationals for England, and he also starred for the Melbourne Renegades in Australia's Big Bash last winter, smashing 89 off 52 balls on his debut.
But he has endured a poor season in the County Championship for Nottinghamshire and was dropped for last week's rain-affected draw with Middlesex at Lord's.
Nottinghamshire did not allow any of their players to feature in last season's IPL, while England's Matt Prior and Ravi Bopara were both overlooked in the auction for a second straight year.