The Ashes: Matt Prior believes England can write their names in the history books
Matt Prior believes England will never have a greater chance to stamp their names in history than this winter.
Last Updated: 27/10/13 8:38am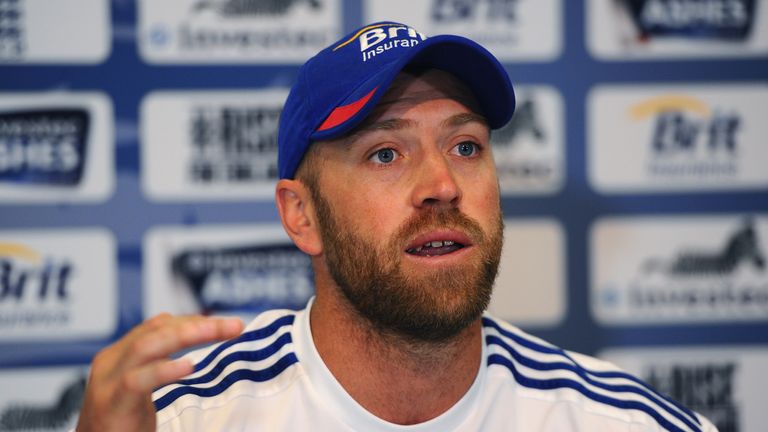 Andy Flower's men have arrived in Western Australia ahead of their first warm up game, and the wicketkeeper is confident that they can become the first side since 1890 to win four successive Ashes series.
England landed in Australia on Thursday and play their first game of their eagerly-anticipated tour later this week against Western Australia.
"Four in a row would be a massive achievement. It's a huge carrot," Prior said.
"In 2009 we were having a meeting at Lord's and said it was 75 years since we beat Australia here - we have to change that. We did it.
"We won in India for the first time in 28 years, and won the Ashes in Australia for the first time in 25 years.
"Those stats really get us going and the team enjoys those challenges and making that bit of history.
"This four in a row would be the biggest thing in my career and I imagine also for the other boys."
And, after denying Australia a single Test win during the Ashes series this summer, Prior insists they can attack the old enemy off the front foot.
"The plan is to go over there, win and win well," he said. "The experience of beating them in 2010-11 is hugely important.
"I look back at the memories of travelling to Australia and they are all great memories - winning games, playing well, the team scoring big scores, bowling Australia out.
"All of those very positive thoughts come into your mind before you've even
got on the plane and that's vital.
"Those days when the guys used to think 'oh my goodness we are going to
Australia again, we are going to get beaten up' - those days are gone."