The Ashes: Australia batsman George Bailey confident of taking one-day form into Tests
George Bailey is determined to take his sparkling one-day form into the Test arena when he makes his debut in the Ashes.
Last Updated: 12/11/13 5:30pm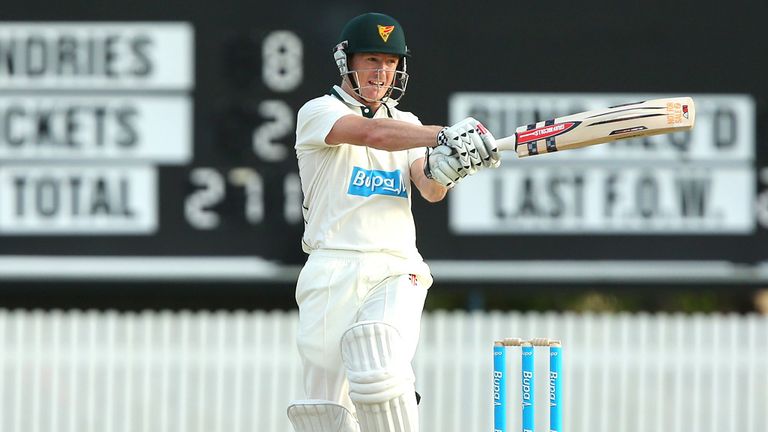 The 31-year-old will be the oldest batsman to make his Test debut for Australia in over 34 years when he faces England in Brisbane.
Bailey averages a shade under 55 in his 35 one-day internationals and scored 478 runs at 95.6 in the recent tour of India, where he skippered the side in the absence of the injured Michael Clarke.
"I'm as excited as anyone to find out how I measure up. I'll just give it the best that I've got," said Bailey, who insisted he will not change his approach to batting in the longer format.
"I don't really think of it that way," he added. "It's just good form, so just hit the ball. It's the same approach and I feel very comfortable with where I'm at at the moment."
Australia coach Darren Lehmann hinted that Bailey will be given plenty of time to establish himself in the middle order during the Ashes.
Lehmann said: "He's exciting and he's in good form, he'll get his chance to have a real crack at it in the first few test matches and I'm sure he'll do well.
"He's a confidence player, he's experienced so he won't be overawed by the occasion and I think he'll have a good series.
"His performances in the one-day arena have been exceptional over the last 12 months. He's got the ability, we just have to transfer that into the Test arena."
Stay up or catch up - watch England's defence of the Ashes in Australia this winter ONLY on Sky Sports.