India's cricket president forced to step down amid the investigation into IPL corruption
India's cricket president Narayanaswami Srinivasan has been forced to step aside amid corruption claims.
Last Updated: 28/03/14 5:10pm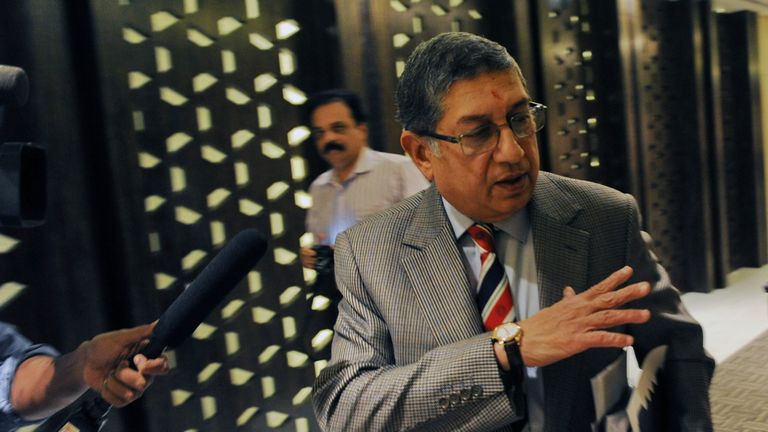 Srinivasan's position on the BCCI has been considered untenable since his son-in-law and boss of IPL side Chennai Super Kings, Gurunath Meiyappan, was found guilty of being in contact with illegal bookmakers.
Srinivasan is due to become the chairman of the International Cricket Council in July and refused to voluntarily step down as BCCI chief when he was warned by the court on Tuesday.
But he has been forced to step aside to ensure a fair trial and former India Test player Sunil Gavaskar has taken over as caretaker-president.
The BCCI's lawyer, Aryama Sundaram, has welcomed the court's decision, saying: "We are very glad that the order that has been passed today is in keeping with the proposal which the BCCI itself had given. The BCCI will not oppose Sunil Gavaskar's interim appointment."
Justice AK Patnaik said the court would not express an opinion on the allegations against Srinivasan until it completes its case on the IPL spot-fixing and betting scandal. They are set to reconvene when the IPL begins in April.
Former BCCI president Shashank Manohar came down heavily on the issue this week and called for the competition, in its seventh year, to be cancelled.
But the opening match between Mumbai Indians and Kolkata Knight Riders will go ahead in Abhu Dhabi, UAE on 16 April.