Jos Buttler talks commentary, T20 Blast, baseball and Alex Hales
Buttler to commentate for Sky Sports at Thursday's T20 Blast quarter-final between Notts and former side Somerset
By David Ruse
Last Updated: 24/08/17 7:01pm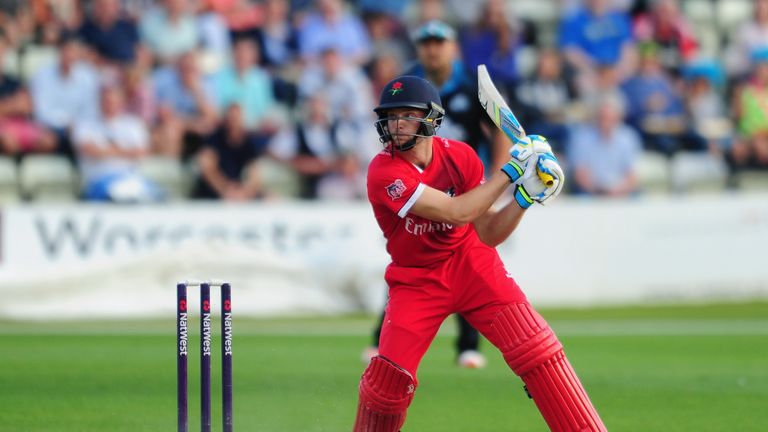 Lancashire did not qualify for the NatWest T20 Blast quarter-finals but Jos Buttler will still be on duty this week - in the Sky Sports Cricket Pod!
England's one-day wicketkeeper-batsman will join Andrew Flintoff, Rob Key, Nasser Hussain and Michael Lumb on commentary for Thursday's clash between power-packed Nottinghamshire Outlaws and his former side Somerset at Trent Bridge (6pm, Sky Sports Cricket).
"A few other players have been in the Pod and it looks like fun," Taunton-born Buttler told Sky Sports. "It's been entertaining with Freddie and Keysy being great mates so it should be a laugh.
"It should be a really good game to watch as well. These are two very good sides but Notts will be tough to beat at home.
"I've still got lots of friends at Somerset so I always look at how they're doing. It looks like they just snuck through in the South Group to get that quarter-final, edging Sussex on net run rate.
"They missed out on the quarters in the previous last three years after a really strong run, including three runner-up finishes in a row in 2009, 2010 and 2011, so it's great to see them at this stage.
"Everyone at the club will be hoping to get to Finals Day - it's the day you look out for when the fixtures come out. It's the showpiece event of the domestic calendar and something you want to be involved in."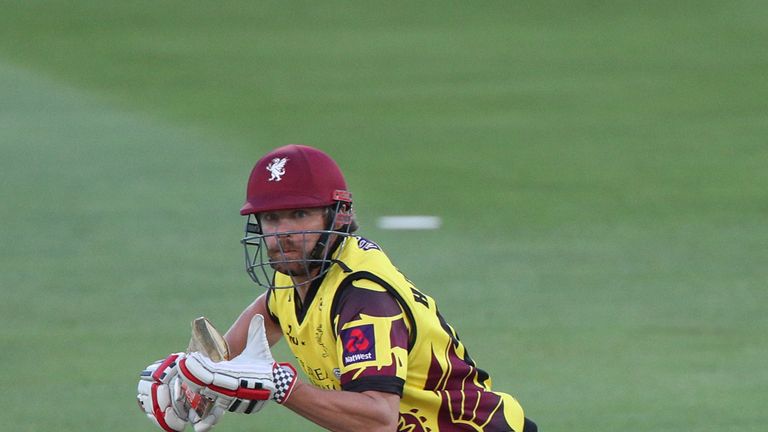 Buttler will be hoping to commentate on some big hits in Nottingham, something he regularly delivers, having smoked the three fastest one-day international hundreds for England.
The 26-year-old hammered a 46-ball ton against Pakistan in the UAE in 2015, after cracking a 66-ball century versus New Zealand at Edgbaston earlier that year and a 61-ball hundred against Sri Lanka at Lord's in 2014.
Nottinghamshire's Alex Hales has provided the pyrotechnics in the Blast this season, though, thrashing 471 runs in his 13 innings at a staggering strike rate of 210.26.
Buttler's England pal bludgeoned 101 from 47 deliveries against Yorkshire and then 95 from just 30 in a match with Durham - Hales was eventually caught behind in that latter knock, when a six would have seen him equal Chris Gayle's record 30-ball century in T20 cricket.
It seems the baseball training Hales and Buttler experienced in Hyde Park in early July has paid off.
"I think Major League Baseball might be back on the phone to him the way he's been smacking them!" Buttler said of Hales, who also hit a run-a-ball 218 against Derbyshire in the County Championship a few weeks ago.
"Alex keeps taking his game to a new level. He is playing on some good wickets with boundaries that aren't big enough to contain him but he is in fantastic form and a formidable guy to play against.
"When you're scoring runs you take an air of confidence to the crease with you and that looks the case for Alex at the moment. He keeps his game simple and is very consistent once he gets going.
"The baseball was a fun day out, although I lost the battle to Alex, something he keeps letting me know about!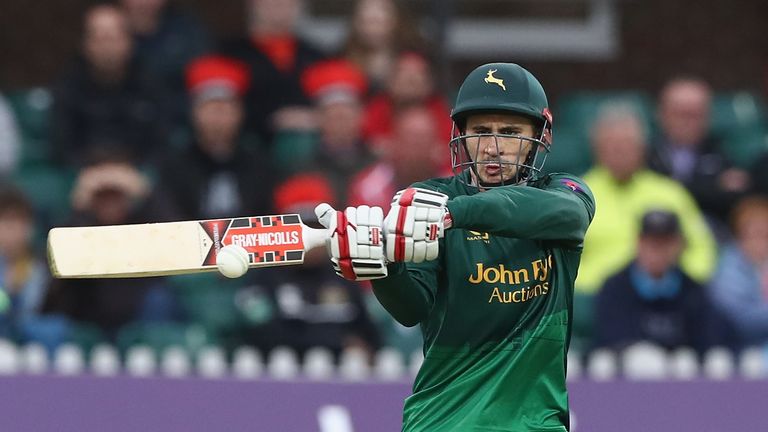 "There are similarities between baseball and cricket in the way you motion and swing the bat - with the advent of T20 you do look to baseball and how those guys power hit.
"The guys there were telling me to get my hands up high behind my head as the ball is pretty much going to be in one area, whereas in cricket it could be at your head or your toes."
Buttler swung the cricket bat just fine in the Blast, scoring five half-centuries for Lancashire from a variety of batting positions with a top total of 80 not out against Birmingham Bears.
"Me going in at different times is a tactic we have had as a side and I have felt in really good form," he said.
"It's been great that the Blast is back in a block - as a player it is so much better to be able to focus on one form and practice your specific T20 skills. I have found that a real help as preparation is key to how you play.
England like to prepare for matches with a spot of football, with Moeen Ali apparently notching his 100th goal in training ahead of the team's thumping Test win over Windies at Edgbaston last week."
I say 'apparently' because Buttler is not buying it…
"That's an absolute myth - there's no way he's scored a hundred goals!" added Buttler. "To be fair to Mo, he's not that bad and when I play alongside him I can bring the best out of him.
"I wouldn't say I have assisted many of his goals, though - there's not too many times when I get the ball that I don't have a shot.
"If you don't shoot, you don't score!"
Watch Nottinghamshire Outlaws v Somerset in the NatWest T20 Blast quarter-finals, live on Sky Sports Cricket from 6pm on Thursday.
Moeen Ali and England's Test side return to action against the Windies, at Headingley, from Friday - watch live from 10am on Sky Sports Cricket.