Derbyshire confirm interest in Kent all-rounder Matt Coles
Derbyshire have confirmed they want to sign Kent all-rounder Matt Coles.
Last Updated: 23/08/13 6:59pm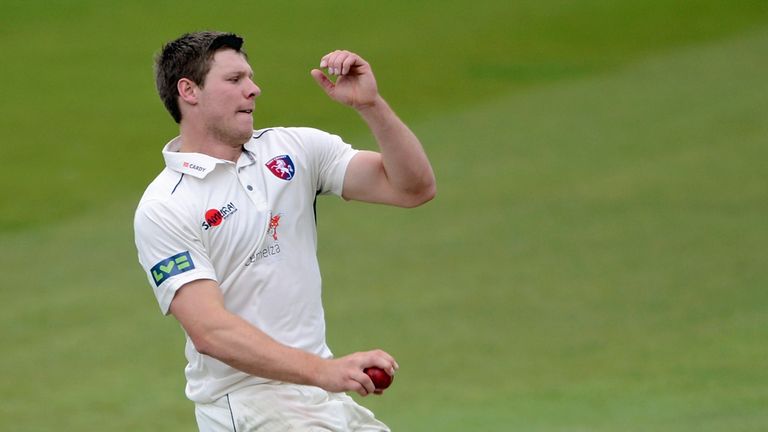 Coles has turned down the offer of a new contract at Canterbury and will leave the club at the end of the season.
And Derbyshire coach Karl Krikken has confirmed they would like to sign the England Lions star, who came through the ranks at Kent.
Krikken told BBC Radio: "We have spoken to him and his agent but it is early days so we will see.
"There will be other counties interested. I worked with Matt in India in the winter, he is a hell of a talent and he would be a good addition."
Kent chief executive Jamie Clifford admits they are resigned to losing Coles.
"You can't stop a player moving from club to club and if that is the conclusion they come to then we have to accept that," he said.
"Every player has to consider where their future best lies. It is disappointing when a home-grown player moves on but it is now a part of 21st century cricket.
"You can't help having a stronger feeling about those who you have seen grow up from little lads into professional cricketers. That is why it is quite difficult to take."