'England selectors have some big calls to make for the first Sri Lanka Test'
Last Updated: 04/06/14 11:25am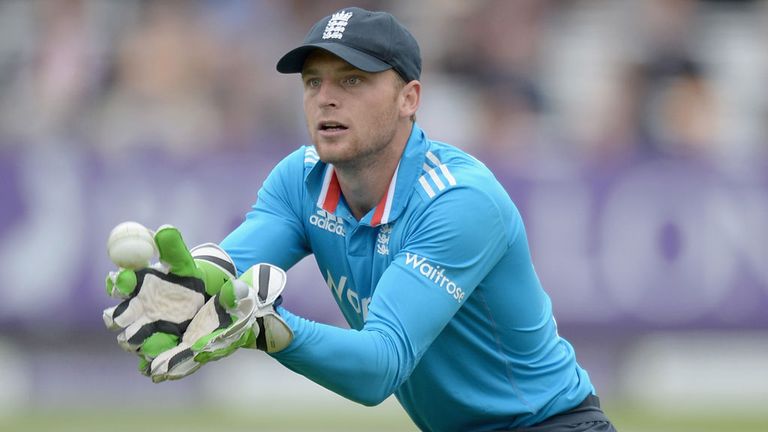 After an exciting climax to a topsy-turvy one-day series, attention now turns to the two-Test series between England and Sri Lanka.
It was a disappointing finish to the ODI contests for the hosts as Sri Lanka took a six-wicket victory at Edgbaston to win 3-2 overall, but several players have staked their claim for inclusion in Peter Moores' Test squad.
Which 11 players will get the nod for June 12? The Sky Sports experts Michael Atherton, David Lloyd and Nick Knight have picked theirs...
WICKET KEEPER
ATHERS: If the medics say Matt Prior is fit and he's convinced he's fit, and they think he'll get through the game, I still think there's plenty of cricket left in him. If he's not fit then I would go with Jos Buttler; I wouldn't entertain winding the clock back 12 years to James Foster.
The best keeper in England is Foster, but he has not played for England for 12 years - you're going back to 2003. It would seem to me that's too much of backwards step at a time when there's a fresh coach, a new set of selectors, and a grizzly winter to put behind them. Foster is fantastic cricketer but I wouldn't go back in that way.
It's all very well moving forward - and England will have to move forward - but there's no Swann, Trott, and Pietersen so there will be fresh faces in there and around that you still need a core of experienced, hardened, top-class Test cricketers. I don't think Prior is at the end of the road yet and I still think he's more cricket to offer.
BUMBLE: I'm exactly the same. He's fit and playing a four-day game and there's been one or two cuttings of him and he looks fine. I'm absolutely with alongside Michael in that Buttler is next. With Buttler, you have something special; he reminds me so much of [Adam] Gilchrist, he's a destructive player and such a nice lad off the field.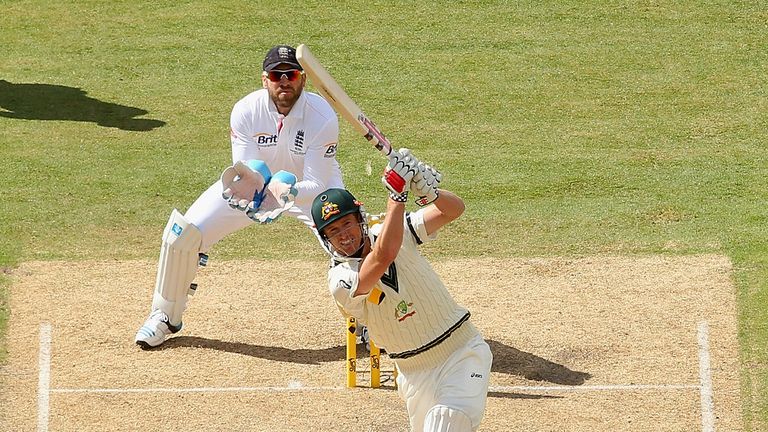 The other that needs a mention is [Jonny] Bairstow, who kept in that last game. He's been messed around unbelievably by England and so I would want him to play a lot of settled cricket for Yorkshire as wicket keeper/batsman to see where he is at the end of this summer - I think they've messed him about terrible.
KNIGHT: I would also go with Prior assuming his fitness is not going to be a problem. The Buttler debate is an interesting one - we don't see too many one-day series before a Test match series. It's normally tagged on the end, and, of course, it gives a player like Buttler the chance to impress us, the viewers and most importantly the selectors.
He's not just scored runs, it's the way he scored them and the way he pieced his innings together. What he showed in that innings is something pretty special. The nature of the way that Buttler promoted his cause is so special that I think you do have to regard him as a genuine option if Prior is not fit. I would put him ahead of Bairstow.
OPENER
ATHERS: A key decision for the selectors to make will be where does Joe Root bat and where does Ian Bell bat. If they want Root in the middle order they've got to find an opener: do they look backwards to Michael Carberry and Nick Compton? Or do they look forwards to Sam Robson from Middlesex or Mark Stoneman the Durham lad. If they put Root up with Cook that leaves a middle-order space to be filled as well, assuming that Bell and Balance both play - could that be Eoin Morgan, or Samit Patel - who knows?
For me, I would open with Root. I'm not so sure that's the way the selectors would go. All the talk has been about Robson - five hundreds for the Lions over winter and a hundred in the first game of the season - but he's just drifted off in the last couple of games, even though he's averaging 50 for the year. He's not somebody I've seen a lot of but I know Angus Fraser likes him and I know Mick Newell likes him. They like his temperament.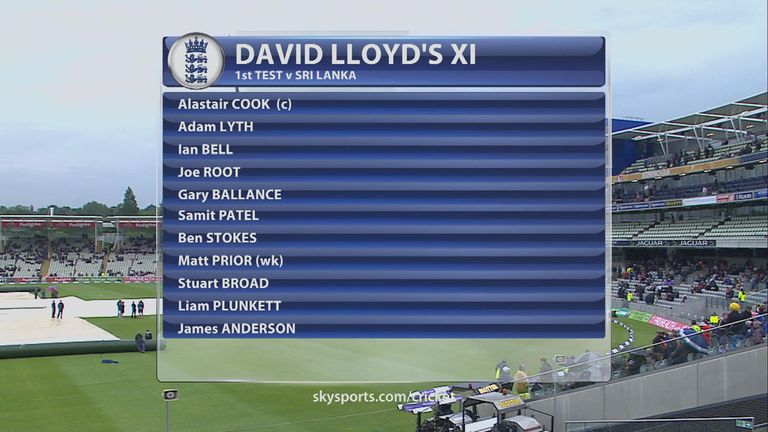 BUMBLE: I'd have Bell at No. 3 and Root at four, while my opener alongside Cook is Adam Lyth of Yorkshire. He's had a fantastic season - he had a quiet last year but before that they said he was absolutely box office. I saw him go and get an excellent century at Durham against a good attack in testing conditions. He's just got another shedful, he's got a good head on his shoulders, he's compact, he's brave, he's got energy in his game and I think he's a player who's really kicked on. I can't see anything wrong with the way that he's playing. I watched him a couple of times in the flesh this year and I think he's ready to play.
KNIGHT: It's interesting that none of us have gone for Robson because I think he would certainly be the media choice and is someone who has been talked about for quite some time. I would go for Carberry - why? I just feel uncomfortable jettisoning him after the winter he had. Yes, he didn't score the big runs that he'd have liked but he was fending off Mitchell Johnson and Ryan Harris on quick bouncy surfaces.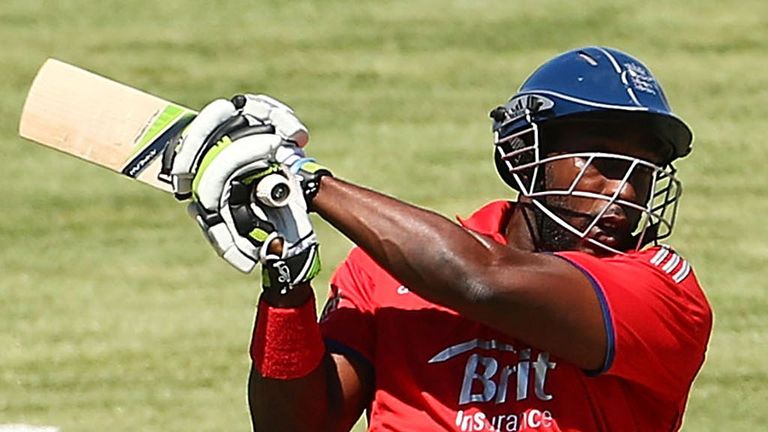 He's come here and started the season OK - perhaps not with the bang he would have liked and made that real impact with the selectors. But I feel there are just times when you need to back a lad who has perhaps had a tough time but shown something. I'd like to see Carberry given one more chance.
SPIN
ATHERS: The spin is a real problem for them. Outside of Monty Panesar, who is the established Test match spinner, there is nobody really. The question really for the selectors is: are they going to pick four seamers and have a batsman who can bowl a bit of spin?
Samit Patel is fantastic batsman but I don't rate his bowling - I don't think he can be considered as someone who can bowl you 15 overs in a Test match. Moeen Ali's bowling is a little bit better as an off-spinner and potentially he could do that job. If they go to India or the subcontinent somewhere where you need two spinners, Panesar is still the man.
BUMBLE: I'd go down South Africa's route - they got to number one with four potent pace bowlers and a couple of handy spinners in Duminy and Peterson. I think England already have a handy spinner in Root, so I'm going to go against Moeen Ali and I've got Patel in at no.6 because of his left arm. He does enough bowling; I'm not into all this 'he isn't fit', yes he is. He gets 180s and 160s - you've got to be fit to score that amount of runs. He's in the prime of his life and playing fantastically well and he bowls left arm with handy spin.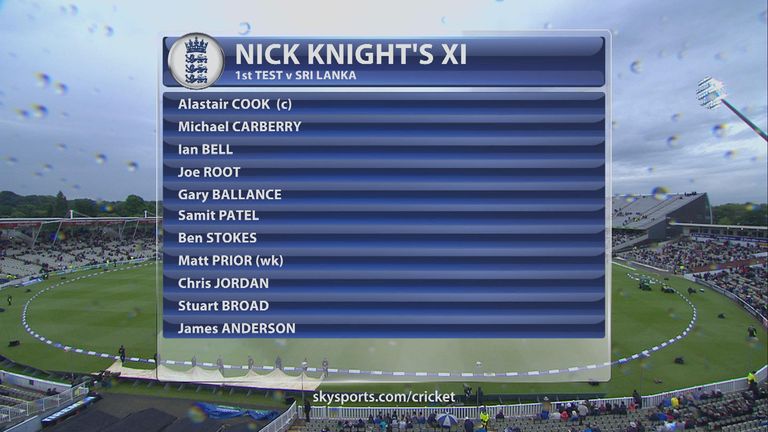 KNIGHT: If they're not going to go with Panesar - which it looks like they won't - then your main options are Moeen Ali and Samit Patel. Patel is an experienced first-class cricketer/international cricketer at the one-day level, but Moeen Ali, who's a complete novice at international level, is a wonderful talent. But if it was me I'd go for Patel because he's a proven high-class batsman who could slot in quite nicely at number six or seven in the Test match arena and I think his bowling is just as good, if not slightly better right now, than Ali. Ali's bowling off-spin is unproven - it's got a lot of ability and potential and he's got potential to bowl the other one, but if you're picking a team right now to win that Test series against Sri Lanka, I'd go with Patel. I think he'd score more runs and get more wickets.
Watch the England Test squad announcement from 10am, Thursday, on Sky Sports News.