Joe Root backing Alastair Cook to continue in role as England captain
By PA Sport
Last Updated: 02/12/16 6:36am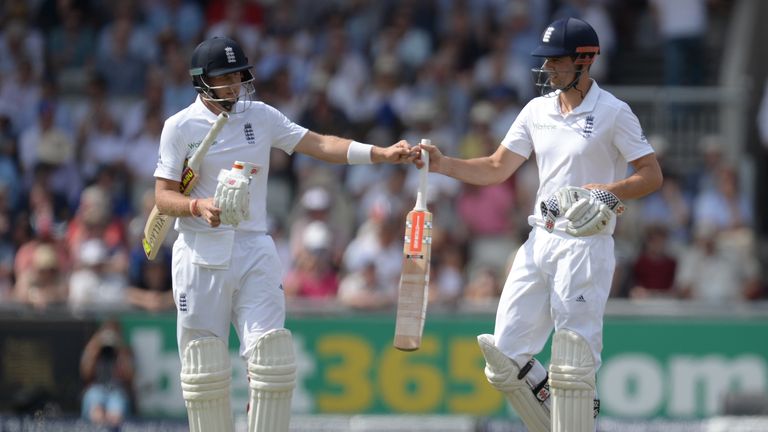 Joe Root is convinced Alastair Cook will be England captain for "years to come".
The question of Cook's leadership longevity refuses to go away, even following the assurance from his predecessor and England and Wales Cricket Board director Andrew Strauss just last month that he expects him to be in charge at least until next summer.
Cook, who will be 32 on Christmas Day, also clarified himself on the eve of the ongoing Test series against India that he had no intention of stepping down in the immediately foreseeable future.
Since then, however, England have slipped 2-0 down with two to play - losing back-to-back Tests in Vizag and Mohali after their admirable effort in the drawn opener at Rajkot.
They can therefore no longer win the series, face an especially tough challenge to battle back for an unlikely 2-2 draw and, if they were to lose the next two matches in Mumbai and Chennai, would equal an unwelcome national record of eight Test defeats in a calendar year.
Cook's 57 Tests in charge is a happier English record - and despite his two relative failures with the bat in Mohali, he also moved into the all-time top 10 of the world's most prolific runscorers.
Vice-captain Root is seen almost universally as his natural successor, and there is a sense of urgency in some quarters with an Ashes tour looming next winter.
Root, however, insists he senses no vibes that Cook is likely to step aside any time soon - and England's inked-in No 3 sounds quite happy to relate that too.
He said: "I think he is pretty set on captaining for a few years to come - and I hope he does, because I think he is a brilliant leader and I've really enjoyed playing under him."
Root, 25, has no pressing desire for promotion just yet either, as he added: "I'm quite happy with the role I'm playing at the moment, and you want to do what is right for England and the side.
"Genuinely, honestly I think he is the right man. I hope we get these results we want in the last two games, and we can put right what has been quite a frustrating last couple of weeks."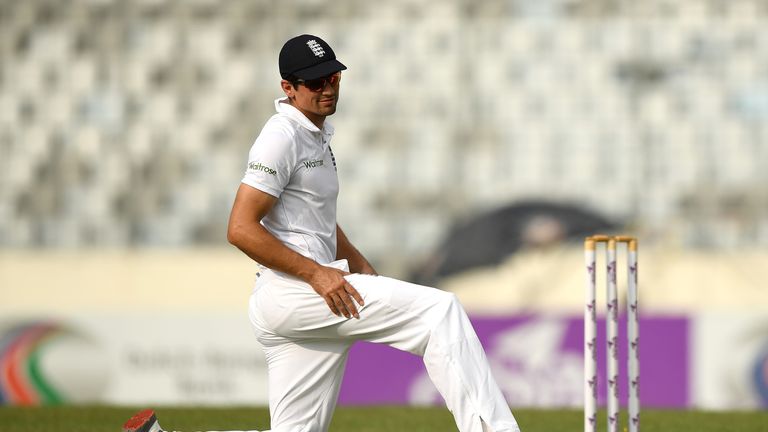 Both men, along with the majority of their team-mates, have headed from Chandigarh to Dubai for a short mid-series break before the fourth Test next week.
There, Cook will meet his baby daughter Isobel for only the second time - having flown home just before the drawn Test series in Bangladesh for her birth two months ago.
But Root feels there is nothing in Cook's demeanour which suggests the captaincy is weighing him down.
"I think he is coping all right," he said. "He's very professional ,and you don't really get much from him in that respect. I imagine it must be quite tough being away from a new child and family and everything.
"You could put a lot of blame on Cooky [after the two defeats in India so far], but actually it is the responsibility of the batters to make those big scores.
"You can blame whoever you want, but we have to take responsibility for our own game."
Upgrade to Sky Sports now and get 12 months half price. Hurry, offer ends December 4th!