Pietersen hungry for runs
Kevin Pietersen has declared himself fit and ready for the international summer.
Last Updated: 24/05/11 5:22pm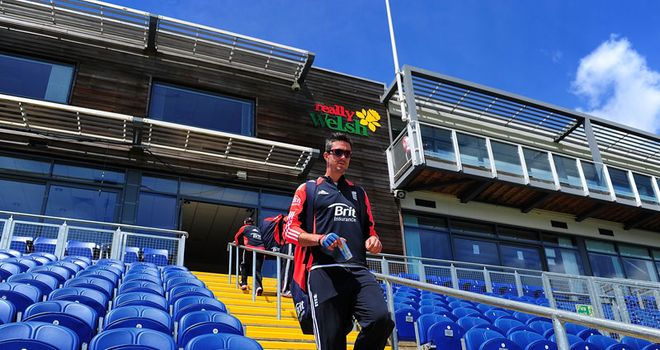 Kevin Pietersen has declared himself fit and ready to make a big impact for England during the summer ahead.
Pietersen left England's World Cup campaign - and missed out on an Indian Premier League contract - after undergoing a double hernia operation, with team director Andy Flower suggesting the batsman may have played through the pain barrier.
There were also reports that Pietersen planned to retire from one-day cricket after the tournament, though he denies that was ever the case.
Now, after an extended period at home with his wife and son, he says he is as hungry to score runs for England as he has ever been.
"The bug is back," he said ahead of Thursday's first Test against Sri Lanka in Cardiff.
"At the end of last summer I went away to South Africa and did some work with Graham Ford because I knew I needed to get back on the wagon and get the bug back and I got it back.
"It's not a case of putting pressure on myself and saying I need to get runs: I know I'll get runs when I feel the way I'm feeling at the moment.
"It's a question of going out and enjoying my cricket again and I'm loving being back playing again."
For the majority of his England career, Pietersen has been a must-pick across all three formats, something that has only been up for serious debate in the last year or so.
Scrutiny
He lost his ODI spot for the first time at the end of last summer, albeit briefly, and there were whispers - though not entirely believable ones given his role in the Ashes win Down Under - that his place was in some doubt for Thursday's match.
Pietersen, for one, would have been shocked had he not been on duty.
Asked if there was a chance he would be left to find his best form at Surrey, he said: "Hopefully not. I scored a double-hundred against Australia three Tests ago so I would've been disappointed.
"But there's pressure for places in all departments and that's great. No-one has a God-given right to play in any team.
"We all love playing for our country and every single time you pull on the white shirt you're so happy and excited, that doesn't change no matter if I've played one Test or 70-odd or wherever I am in my career.
"I'm happy to be here with the team, all the boys are together and we've got a very successful team we're growing and we're building together."