KP primed for Proteas challenge
Kevin Pietersen admits England will have to be at their best if they are to see off the challenge of South Africa this summer.
By Mark Kendall - Twitter: @SkySportsMK
Last Updated: 09/05/12 2:43pm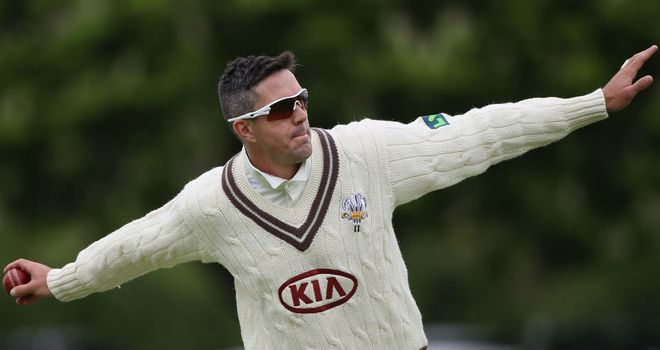 Kevin Pietersen is looking forward to a "huge" summer of cricket and admits England will have to be at their best if they are to see off the challenge of South Africa.
Pietersen has just returned from a month-long stint playing for the Delhi Daredevils in the Indian Premier League and will this week attempt to attune to English conditions by playing for Surrey at Worcestershire.
He will then rejoin the England camp as they prepare for three-match Test series against first the West Indies and then South Africa.
Pietersen admits it is the South Africa series that really has his juices flowing with England looking to preserve their number one status against the team currently second in the Test rankings.
"It's always a big year for England, whenever you play for England it's big no matter what year it is," he told Sky Sports News HD.
"The West Indies next week and then South Africa, the number one and two Test nations playing against each other - the only pity is that it's only three Test matches, which is quite unfortunate.
"We just need to win two of them and see where we go."
No extra significance
Despite being born and raised in South Africa, Pietersen insists he no longer regards playing the Proteas as anything out of the ordinary and claims his focus will be solely on helping England emerge victorious.
Asked whether the South Africa series had any special significance for him, he added: "Not really, no. That's gone, that's done and dusted.
"It meant a lot more in 2004 and 2005 when I played against them, but now I've been to South Africa how many times...? I've played against them how many times...? It's just another Test match.
"It's just a huge Test series for the whole nation because we want to keep that number one tag and we're going to have to play some very, very good cricket to get there.
"It's going to be tough because South Africa is a very, very strong unit but we know our conditions well and hopefully we come out on top, but I'm sure the best team will win."