England captain Alastair Cook is focsued on team harmony in the wake of the Kevin Pietersen affair
England captain Alastair Cook is stressing the importance of team harmony ahead of the tour of India.
Last Updated: 18/10/12 11:22am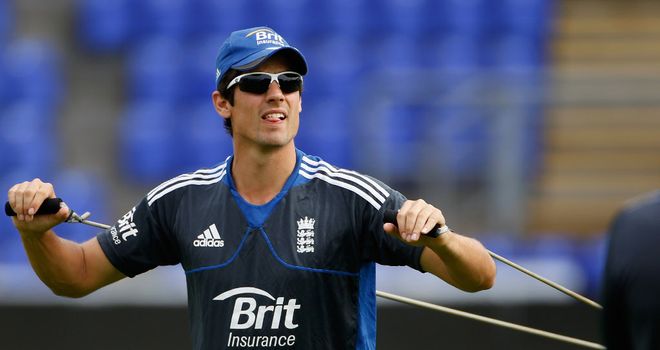 Cook and the England squad head to the sub-continent next week but uncertainty remains whether they will be joined by Kevin Pietersen.
Pietersen returned to South Africa on Wednesday after talks with Cook and other players over his reintegration to the squad in the wake of the text message scandal that split the dressing room.
"We all know how important team harmony is and team ethos is and that showed when we were successful, how tight we were as a side," Cook said.
"That is a very important thing to make a good side.
"We do need to draw a line in the sand at some stage and move forward for the sake of English cricket.
"We need to move forward as a team. We have an amazing 18 months ahead of us.
"The meetings have been going on and the process is well under way.
"It is important we don't rush this process so we get the best opportunity of that. We want all our world-class players playing for England.
"We have got to get it right. It is a very important decision for the sake of the England team moving forward. We have got to be thorough."