Fast bowler Jimmy Anderson hails historic series victory for England in India
Fast bowler Jimmy Anderson was elated after England secured a remarkable series victory in India.
Last Updated: 17/12/12 3:00pm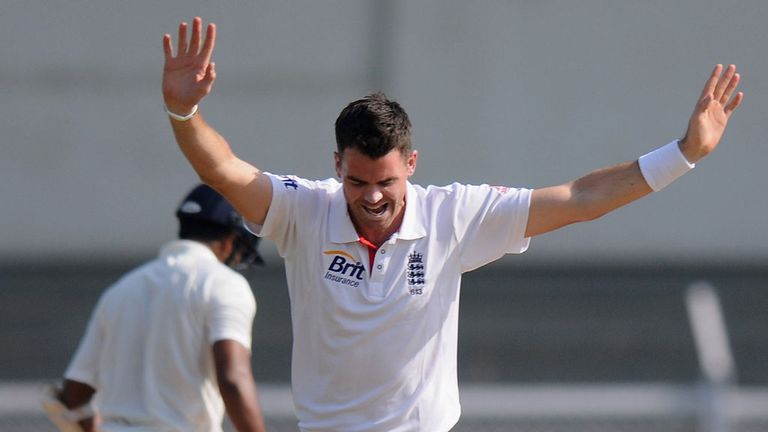 The Lancashire paceman was man-of-the-match as the tourists battled to the draw in Nagpur that saw them prevail 2-1, and he expressed his delight as celebrations began.
Anderson said: "When we come over here, people think that spinners are going to get all the wickets but we knew that the seamers had a job to do over here.
"We really wanted to show people we can do a job here and I really think we have.
"I've bowled better than I have before. Reverse-swing has been a key part of us doing well.
"We've really practised it in the nets and in the games we've had leading up to the series. I think we executed our plans really well in the game."
In humid conditions, Anderson added that he felt more comfortable bowling in shorter spells after his 4-81 restricted India's solitary final-Test innings to 326-9, declared.
Anderson added: "You're only going to bowl three or four overs in a spell so being able to give it everything, it really helps you and you also get quite a long rest with the spinners we've got as well."