Matt Prior reveals he called Kevin Pietersen ahead of return to England fold
Matt Prior has revealed he played a key role in bringing Kevin Pietersen back into the England team.
Last Updated: 14/01/13 10:15am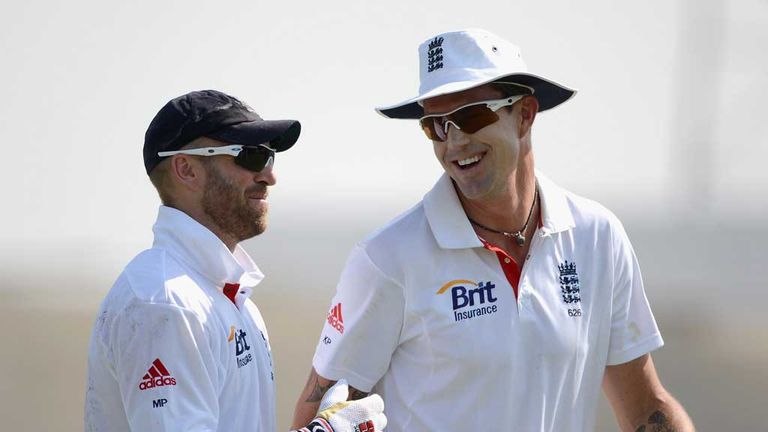 Pietersen returned to the fold for the Test series victory over India at the end of last year after being exiled following allegations about text messages he had sent to members of the South Africa squad.
The batsman's comeback came after he reached an agreement with the ECB, although England wicketkeeper Prior had already taken matters into his own hands by calling Pietersen from a train to try to solve the problem.
"I like everything out in the open," Prior said. "Kev was obviously not happy with what was going on from an ECB point of view, which had nothing to do with us as players and was Kev's own battle.
"But when I heard he wasn't happy in the team, then it suddenly became a players' issue.
"We all thought it was fine and rosy and obviously it wasn't. It was a refreshing, honest conversation. I think he respected me for making the phone call."
Prior believes he helped to make Pietersen feel wanted again when he did return to the England squad in India.
"Kev said the things he needed to say to a few people, and they said the things that they needed to say to him," said Prior.
"Ultimately you've got to then grow up and...get on with it."