England's Graeme Swann looks to manage elbow problem ahead of hectic 12 months
Graeme Swann fears his troublesome elbow could impact on his hopes of playing in the Ashes series against Australia.
Last Updated: 05/03/13 9:23pm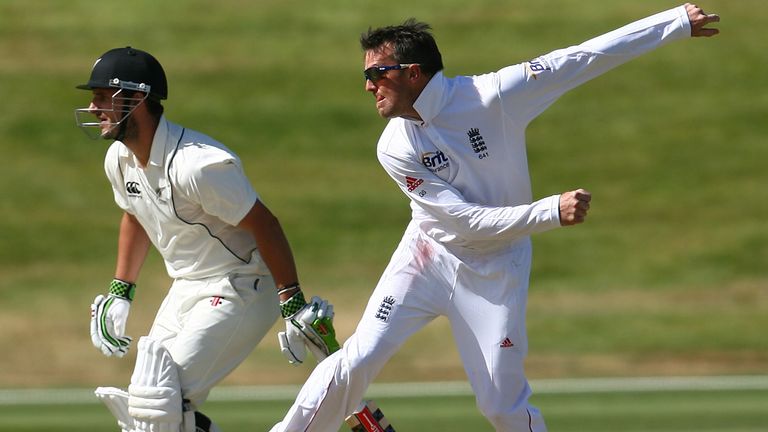 England face a busy summer of cricket with the home and away Ashes series the highlights.
However Swann has conceded he needs to manage his elbow well if he is to play a part.
When Swann underwent surgery in 2009 the surgeon had to leave some fragments of bone in place because of the proximity to the nerve.
And Swann, who is set to start for England in the first Test against New Zealand in Dunedin on Tuesday night, wrote in his column in The Sun: "We are embarking on arguably England's greatest year of Test cricket ever and I can't wait for the back-to-back Ashes series. But I have one big worry - the state of my right elbow.
"It caused me discomfort again during our only warm-up match before tonight's First Test and I had to leave the field.
"I'll be honest, the elbow is always a concern. It's been hanging over me for several years and, despite having an operation in 2009, the problem hasn't entirely gone away.
"It would be a massive pain in the backside if my wonky elbow forced me to miss any of the Tests against Australia. I'm absolutely determined to be available for what might be my final two Ashes series - and that means managing the elbow as well as possible."