Ashes victories brings new investement in England women's cricket team
England's women cricketers will receive a major pay boost and a bonus in the wake of their back-to-back Ashes wins.
Last Updated: 13/02/14 1:41pm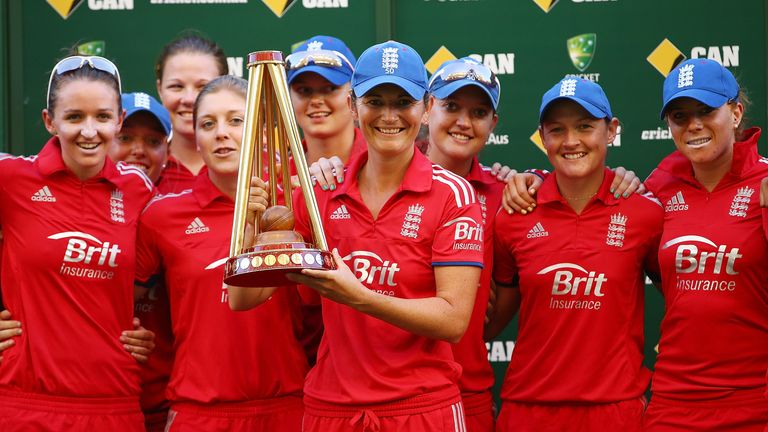 Where the men failed miserably in Australia, Charlotte Edwards' side followed up their victory on home soil in the series which included a Test, one-day internationals and Twenty20 matches.
The money being moved into the women's game will come from the improved revenues the England and Wales Cricket Board is expected to receive from future ICC events.
"The success of the England women's team was a real bright spot during an otherwise disappointing winter," said ECB chairman Giles Clarke.
"Over successive years the women's team have produced not only excellent results but have also been outstanding role models for a generation of girls and women who have been inspired to take up the game.
Investment
''These pay rises are significant and as a result, we are proudly creating the first group of full time women's professional cricketers.
"We hope that they will become some of the best paid sportswomen in Britain - certainly the best in British women's team sports."
The ECB also confirmed investment will be made in improving conditions for cricket in inner city areas, where grass pitches are often out of reach - the domestic game's governing body will look to create and rescue grounds, starting in London.
Clarke added: "ECB stands to benefit from the new financial arrangements at the ICC and the Board shared my passion for reviving cricket in inner cities in the next 10 years.
"Where there are no facilities we will work with local authorities and the outstanding Chance to Shine project to build grounds. That is the way that we can build proper inner city cricket clubs which will attract thousands of new players to the game."