Morne Morkel warns Michael Clarke to expect short ball barrage in Adelaide
Michael Clarke should expect a barrage of short balls in this week's second Test, says South Africa quick Morne Morkel.
Last Updated: 20/11/12 1:09pm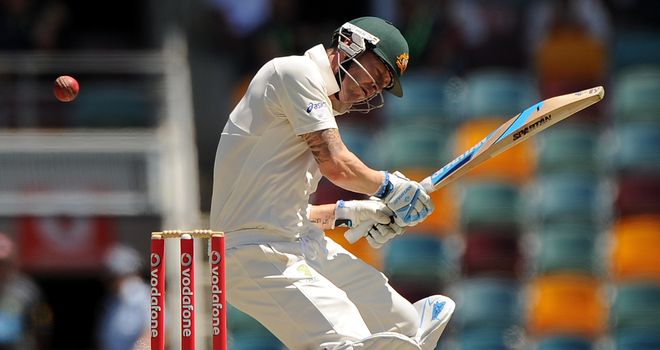 Clarke rescued his team in the drawn first Test in Brisbane with a brilliant unbeaten 259, forcing the tourists to re-think their strategy against him at Adelaide, traditionally the most batsman-friendly pitch in Australia.
Morkel said better use of the rising ball, and denying Clarke scoring singles, were part of South Africa's planning.
The Australian skipper is the highest scorer in Tests this year with 1,041 runs and averaging 115.66.
"Any batsmen struggles a bit at first with the short ball so we will probably come up with game plans and start working on those sort of things," Morkel said.
"Definitely that is a plan to always use a short ball - you have got two short balls an over so why not use it? We just need to use it in a clever way and see how we go from there.
"He played very, very well. If we can create more pressure and try and stop him from rotating strike that will be key."
Another issue for the Proteas bowlers in Brisbane was no-balls - they over-stepped 23 times.
Morkel was denied Ed Cowan's wicket because of a no-ball, though Australia also had problems - Peter Siddle and James Pattinson also lost wickets due to no-balls.
"It's a controllable," Morkel said. "It is something I personally have been working hard on. The stats show we have been bowling quite a lot of no balls over the past few Test matches and Test series so it's definitely a thing that we are targeting at the moment."