Ashes: Alastair Cook keen to avoid 'ugly' repeat in second Ashes Test
Alastair Cook must ensure the second Ashes Test does not get "ugly", like the first did for England.
Last Updated: 04/12/13 10:13am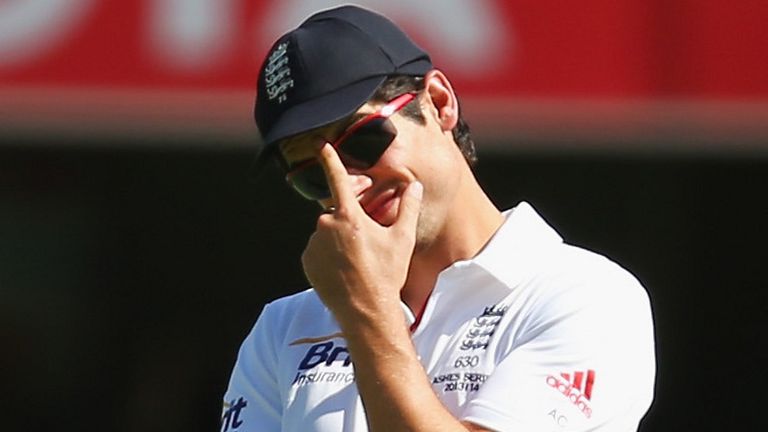 Cook was unable to stop the series opener unravelling for the tourists, into landslide defeat amid a poisonous atmosphere at the Gabba - especially between his opposite number Michael Clarke and England tailender James Anderson.
Clarke was fined almost £2,000 for his earthy and threatening advice as Anderson prepared to face match-winner Mitchell Johnson in a cause already long lost.
By then, Cook could only watch and was perhaps barely able to do so as England's second collapse saw them bowled out for under 200 again on the way to a 381-run hammering.
Both captains have subsequently spoken to match referee Jeff Crowe, as the International Cricket Council seeks to cool tensions.
Sledging
Cook explained, on the eve of the second Test in Adelaide, that sledging is a necessary evil - a legitimate tactic, one even he finds a challenge when batting, but which must not overshadow the Ashes.
"Anyone who says they've never been affected by sledging is lying," said the England skipper.
"Something will always be said or done which will distract you for that split second. The skill of it is how you handle the next ball."
"It's important both sides recognise a couple of scenes in that last game weren't great for the game of cricket," added the 28-year-old. "I think both sides recognise that.
"People want to see real, tough cricket - it's what they enjoy, especially between Australia and England.
"But there's got to be a boundary we don't cross.
"Maybe last week we let emotion get ahead of us a little bit on some occasions, and it became a little bit ugly.
"Michael and I have responsibility as captains to make sure that doesn't happen."
Watch the second Ashes Test between Australia and England from Adelaide - coverage starts on Wednesday at 11pm on Sky Sports 2 HD