Nick Knight says Kevin Pietersen and Andy Flower need to hold talks to resolve possible issues
Nick Knight has called on Kevin Pietersen and Andy Flower to sort out any differences as soon as possible.
Last Updated: 09/01/14 11:15am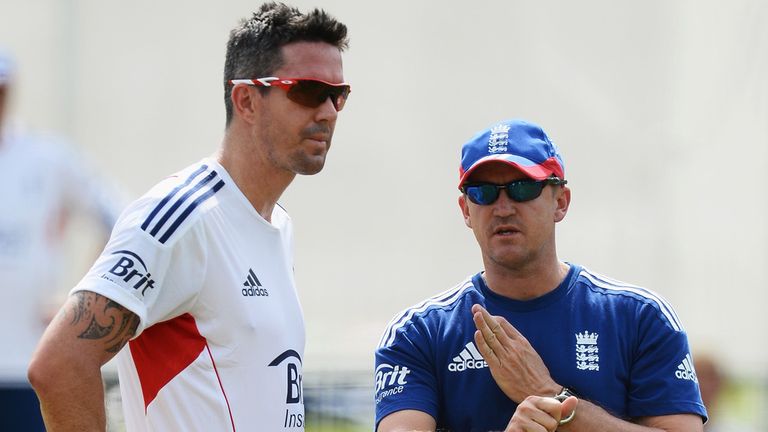 Several newspapers have claimed that Flower was ready to walk out on England if Pietersen was retained beyond this winter's Ashes tour of Australia.
Flower quickly moved to dismiss reports of as "totally inaccurate" and Knight believes any dispute between the two can be quickly ironed out.
"Whether there's a problem or not between Kevin Pietersen and Flower, I don't know," he told Sky Sports News. "If there is, they're two grown men, Andy Flower is a very good man, a good leader and a good coach and he needs to sit down with Kevin Pietersen and thrash this out, surely."
The ECB's new managing director Paul Downton starts his job on February 1 and Knight says resolving the situation should be his first job.
"He (Downton) has got to get these two guys together, try and find some common ground.
"I don't know him that well but what I do understand of him is he's a people person, a good man, good communicator and those skills are going to be very much required now if there is going to be some common ground found between these two, if there needs to be that common ground.
"I don't see Kevin Pietersen necessarily being absolutely essential to the 50 over game because England have coped without him admirably, but I see him being absolutely essential in Test match cricket and Twenty20 cricket."
You can watch England's opening ODI v Australia live on Sky Sports 2HD on Sunday at 6am